Gotta Have Rock and Roll.com
The Rock & Roll Pop Culture Auction November 2014 (Auction closed on 12/6/2014)
#557: Badfinger Signed Stan Polley Original Business Management Contracts
The members of Badfinger, Pete Ham, Tom Evans, Joey Molland and Mike Gibbins have each signed an 8.5 x 14 original photocopy of this historic three page business management contract with Stan Polley dated November 12, 1970. Polley has also signed each copy, as the Secretary Treasurer of Badfinger Enterprises Inc. (which he created). The agreement was for Polley to manage the band's financial affairs for five years. Although Polley's professional reputation was admired, his dubious financial practices eventually contributed to the band's downfall. Very good condition, with some small tears. The page that bears Joey Molland's signature has a section cut out from the left side, not affecting the signatures.
Number of Bids: 5
Minimum Bid: $100
Final Price: $446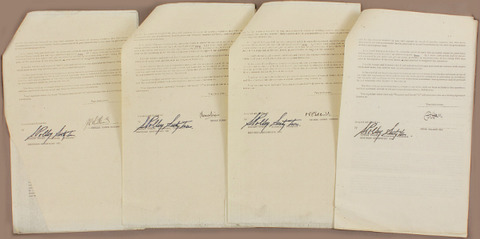 Joey, Tom, Mike, Pete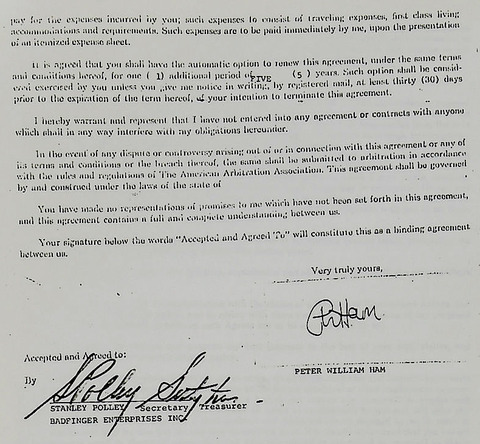 #508: Badfinger Original Two-Sided Acetate With Handwritten Notes
A Badfinger original two sided 10" acetate titled "Badfinger Come and Get It (2:23" on one side and "Badfnger Rock of All Ages (3:24)" on the other. Accompanied by a 9 x 6 index card with handwritten notes regarding both recordings dated 12/4/69.
Number of Bids: 8
Minimum Bid: $50
Final Price: $225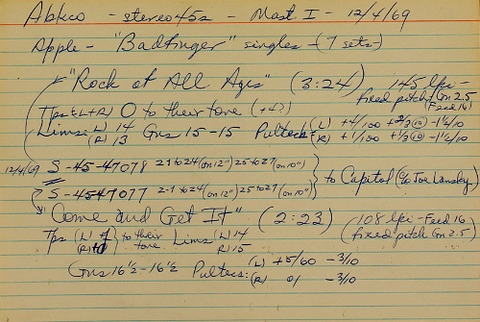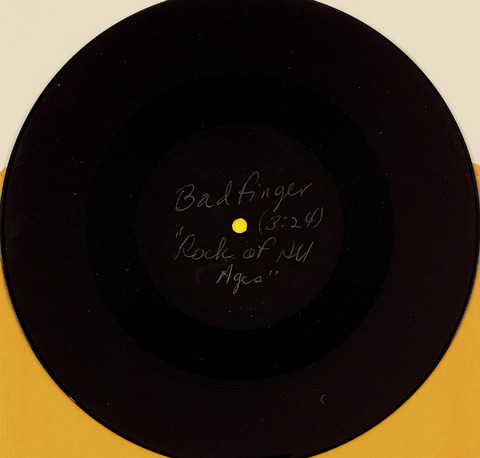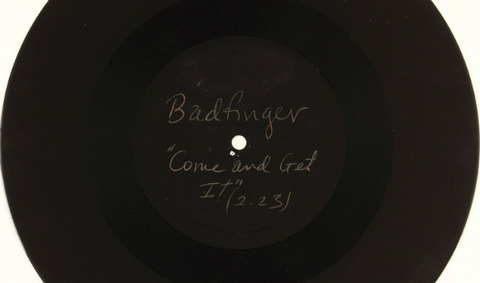 #89: Badfinger Original "Come and Get It" Acetate
Number of Bids: 3
Minimum Bid: $50
Final Price: $80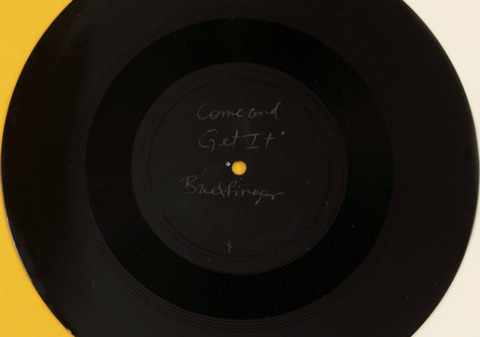 ★★