Badfinger, Ian Anderson, Terry Reid,
Manchester String Quartet
- Day After Day (July 2020, Cleopatra)
The new version of the song, which is available now as a digital single and via streaming services, is built around archival vocals that founding Badfinger member Joey Molland recorded in the early 1990s.

The Best of Badfinger 1994 featuring Joey Molland - Day After Day (1994)


Often overshadowed by "Baby Blue" – to many, more prominent track off the "Straight Up" album – BADFINGER's "Day After Day" remains a classic piece almost five decades after its release. But it's been remade into a classical number now that one of the song's original vocalists, Joey Molland, joined forces with MANCHESTER STRING QUARTET for a new version and enlisted the help of two other legends: Ian Anderson and Terry Reid, the former supplying his flute and the latter playing guitar, rather than singing as one might expect him to.
The result of this collaboration – a digital single – can be heard here.

2020/07/30 Cleopatra Records: Day After Day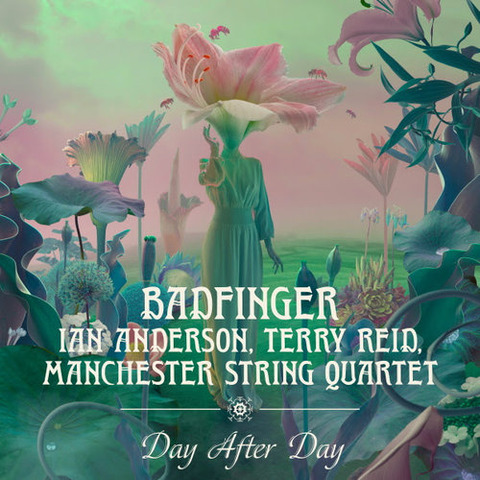 ★
Ian Anderson And Terry Reid Join BADFINGER On Symphonic Track
★
Ian Anderson and Terry Reid join forces on cover of Badfinger's Day After Day
★
Badfinger · Rick Springfield - Love is Gonna Come at Last (January 2021, Cleopatra)
★
Badfinger, Sonny Landreth - Suitcase (December 2020, Cleopatra)
★
Badfinger, The Legendary Pink Dots - Midnight Caller (October 2020, Cleopatra)
★
Badfinger, Rick Wakeman - Come & Get It (September 2020, Cleopatra)
★
Badfinger, The Buckinghams feat. Carl Giammarese - I Don't Mind (August 2020, Cleopatra)
★
Badfinger, Matthew Sweet - Baby Blue (May 2020, Cleopatra)
★
Badfinger / No Matter What - Revisiting the Hits (March 26, 2021 Cleopatra)
★
The Best of Badfinger 1994 featuring Joey Molland