Apple 10 inch Acetate (one sided) 1968 Iveys Christmas Record 5:35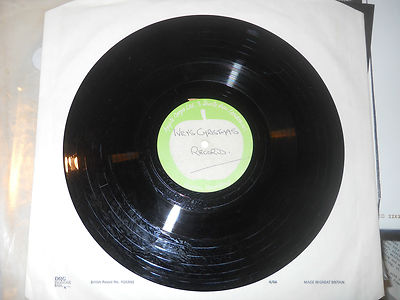 Each Iveys member introduces themselves saying their age, where they are from, where they live and the instrument they play.
Mike the drummer states he was playing since he was 13.
They talk how Mal Evans saw them at the Marquee Club in London,
he tried to sign the Iveys to Apple Records.
Pete says he writes melodic songs.
Have you met the Beatles?
Yeah, we were in a recording studio doing a few sessions, Mal bought Paul to the studio.
Then Paul played Mikes drums, he played us a song he and John had just written and we didn't know how to take it. It's called "Hey Jude."
And he was singing away and playing on it. It was awesome.
Mike:
I said yeah, can I have your autograph? So he gave me his autograph on my nose.
Then they go to talk about playing live in Germany (1967/10/16-11/15 The Storyville Club, Cologne) and Italy (1968/06/15-06/30 Ye Ye Club, Rimini.)
They then talk about wanting to visit South Africa and Pete finishing off the record with We Wish You A Merry Christmas song.
★
The Iveys - Twelve Days of Christmas (1966)
★
Christmas
★
The Goons / The Best of the Goon Shows No. 2 (1960)