Natural Gas
- I've Been Waitin' [Joey Molland] + Little Darlin' [Joey & Kathy Molland]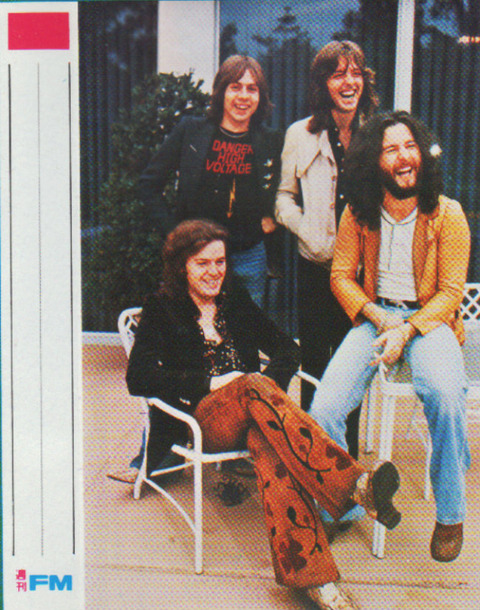 英米で今話題を集めているグループを総点検 東郷かおる子
ところで最近イギリスの人がアメリカで受け、アメリカの人がイギリスで受けるなんて現象があるが、さしづめナチュラル・ガスなんてのは前者の例ですな。元ハンブル・パイ、元バッドフィンガーなんて人達がゾローッと集まって出来上がったバンドで、デビュー・アルバムを、フェリックス・パッパラルディーがプロデュースしている。形としては丁度バッド・カンパニーのデビュー当時風で、さほど派手なこともやらず、地道に堅実に音を創り上げている所は好感が持てる。このハード・ロック全盛時代に、ウロチョロとハード・ロックをやっていない所が又いいヨ。アメリカではセールス面で、あと一歩伸び悩んでいるらしいが、体制をととのえて次作で勝負に出るにちがいない。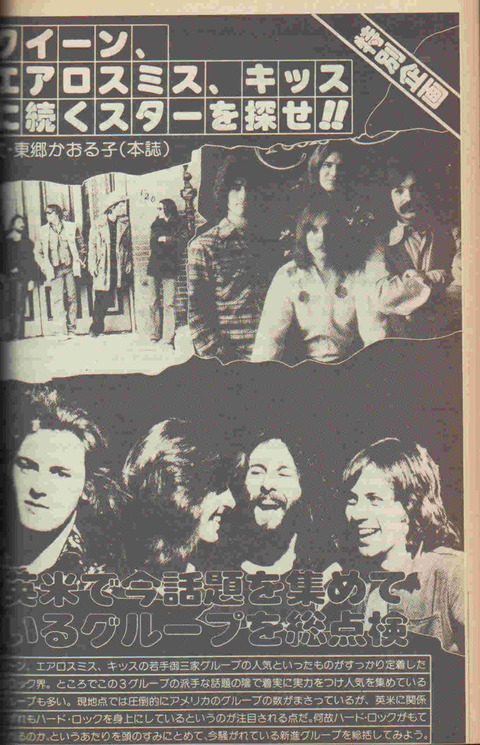 Mark Clarke Interview 1997
You did the NATURAL GAS album with Jerry Shirley and a few others. That was a bit of lighter than previous stuff.
Mark Clarke: Yes, it was totally left field, really. It was something I wanted to do.

Who instigated the whole project, was it yours ?
Mark Clarke: Yes, it was my project originally.
Joey Molland
(the guy from
Badfinger
) and I had been friends for years. I was planning to do a solo album, and
Joey
suggested that he was, so we said "let's get together!", and we did.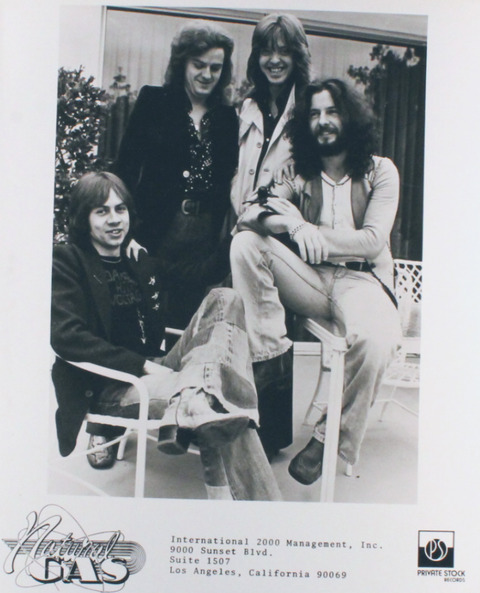 Joey Molland
"We were just talking and having a laugh and I asked him, 'What are you doing?' He said, 'I'm going up to Jerry Shirley's this weekend. I'm going to stay there and we'll probably have a jam – why don't you come with us.' I didn't really know Jerry, but I thought it would be cool. So Mark calls him and Jerry says. 'Come on up.' We go on up to Jerry Shirley's house. " "We had a lot of fun, just playing rock 'n' roll songs and blues songs. The next morning Mark, Jerry and myself decided to put a band together. "
"We also got a keyboardist, a guy named Dave Kafinetti from the band Rare Bird. He went on to be the keyboard player in 'Spinal Tap'. What a knockout guy!" Kafinetti was replaced before the recording of the album by Peter Wood who co-wrote 'Year of the Cat' with Al Stewart."
"Felix was really nice, a real sociable guy and talented fellow. As far as a producer went, we really wanted Mal Evans to do it. But the label wanted Felix Papalardi, the bass player from Mountain who'd done Cream and all that – the label wanted him to do it. Apparently Felix wanted to do the project as well, so that was that. I think Mal was pretty disappointed actually."
Natural Gas - The Right Time [Mark Clarke]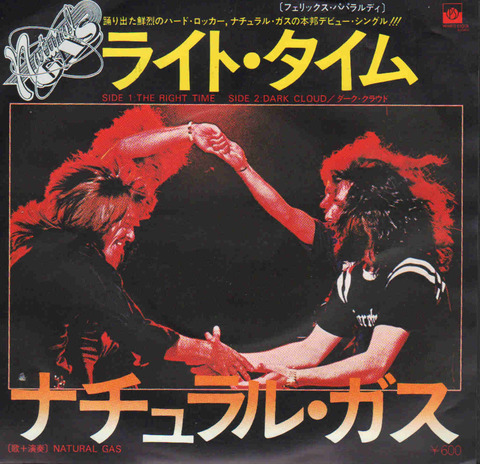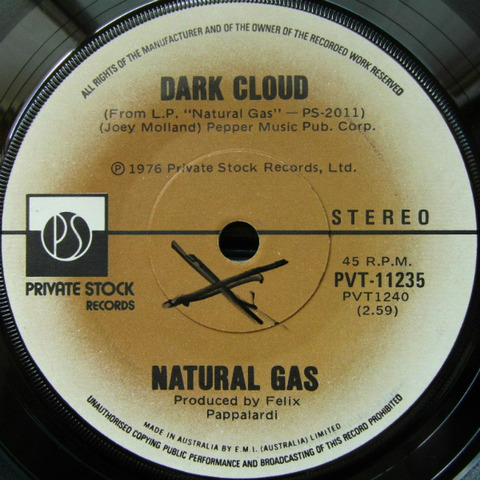 1976/05/29 LP Private Stock:PS 2011/PVLP 1007/EMS-80545 Natural Gas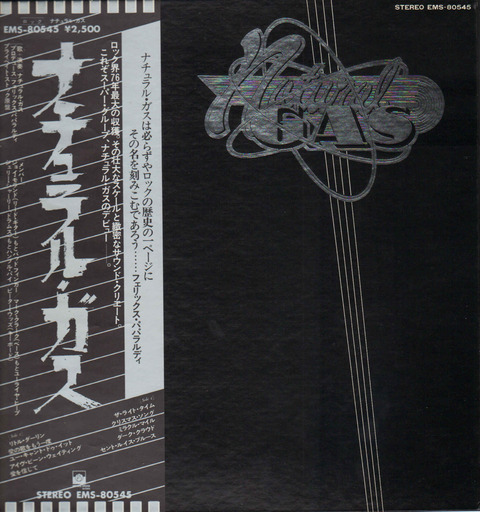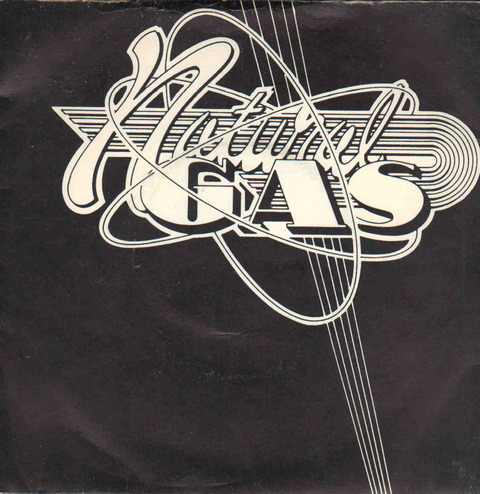 Natural Gas - You Can Do It [Peter Wood - Mark Clarke]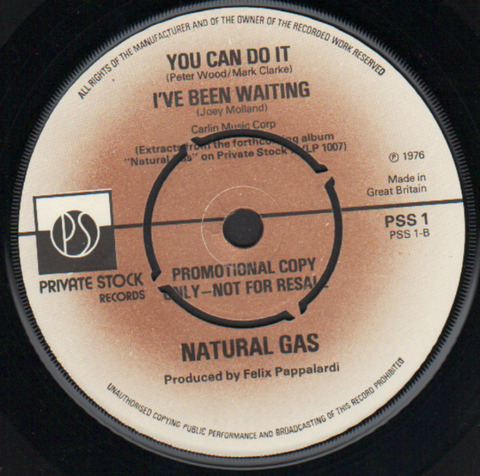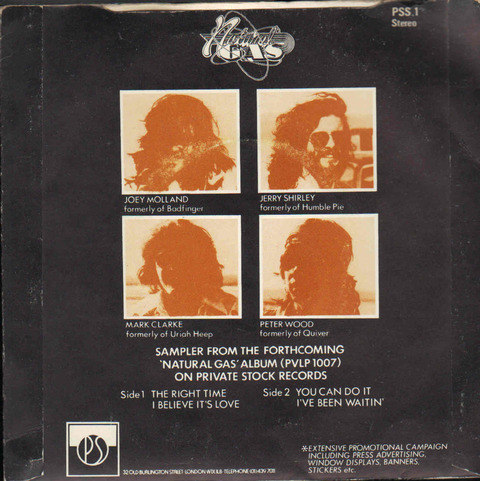 Natural Gas - Once Again, A Love Song [Joey Molland]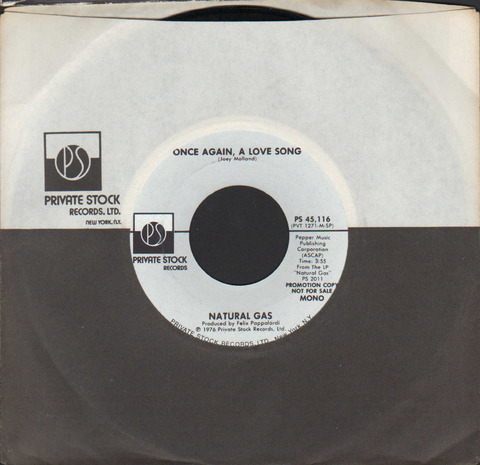 2009/06/16 CD
Renaissance
:RNS801732 Natural Gas [+3 Bonus Tracks]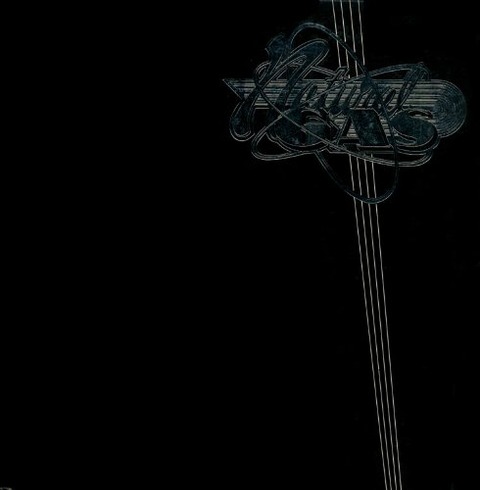 2010/11/16 CD
ItsAboutMusic
: Natural Gas [2010 remastered]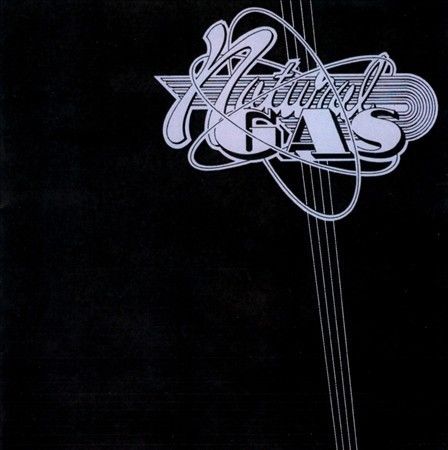 2010/11/18 CD Air Mail:
AIRAC-1602
Natural Gas [2010 remastered]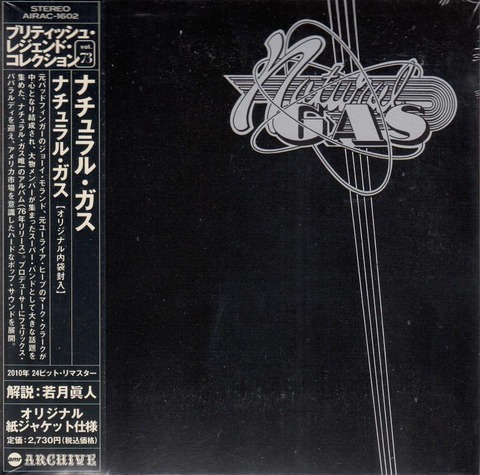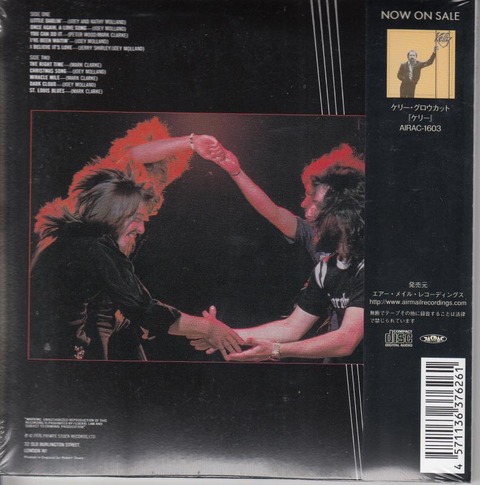 同時発売の Natural Gas『ナチュラル・ガス』とKelly Groucutt『ケリー』、初回限定同時購入で 8センチシングルCD「ライトタイム(ナチュラルガス)」(非売品) プレゼントの特典あり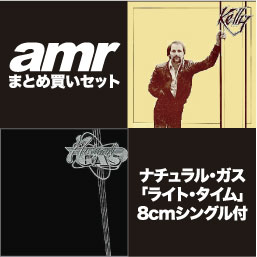 2011/05/05 CD MVD(Holland):261 Natural Gas [2010 remastered]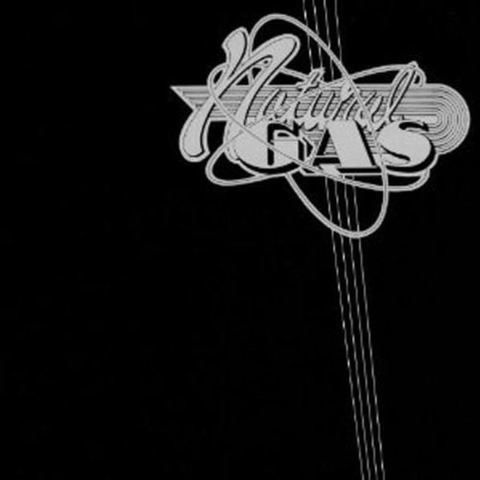 In 1975, you formed Natural Gas. Why this band lasted for so short time?
We came to America and went on tour and unfortunately for all of us, we got involved in some drugs and I think that was the main factor. That's the reason we got out of control and the band broke up about a year and a half later. It had nothing to do with the personalities in the band, I really put that all down to the drugs.

Dan Matovina: Without You
After the tour (during July, August, and September, 1976), Shirley, Clarke, and Wood found apartments in New York City. They were quite content to situate there, but Joey wanted to stay in Los Angeles. The band broke up.
Billboard (Jan. 8, 1977)
Joey Molland has departed Natural Gas to re-form Badfinger. Les Nichol, who played with Leo Sayer, replaces him.

gettyimages
に Natural Gas の画像あり
Magnet
/ Worldwide Attraction (1979)
Drums - Jerry Shirley [ex-Natural Gas]
Keyboards - Peter Wood [ex-Natural Gas]
Guitars, Vocals - Les Nichol [ex-Natural Gas]
Bass, Vocals - Michael Neville [ex-N. Y. Central]
Vocals - Bob James [ex-Montrose]
★
[Magazine] Natural Gas / Billboard (March-September 1976)
★
[Magazine] Natural Gas / Cash Box (March-October 1976)
★
[Magazine] Natural Gas / Record World (March-July 1976)
★
[Magazine] 音楽専科 (1976年8月号) / Natural Gas インタビュー
★
Natural Gas (Gonzo: HST465CD) / Live From The Vault (Gonzo: HST467CD)
★
[Bootleg] Natural Gas / Live from the Vault (Aug 17, 1976)
★
[Can Badge Maker] Natural Gas
★
[Natural Gas の半分] Magnet / Worldwide Attraction (1979)