December 11, 1969 Royal World Premiere at the Odeon Theatre in Kensington, London
Come And Get It along with two of Badfinger's own compositions, were featured in 'The Magic Christian', starring Peter Sellers and Ringo Starr. And of course there was the excitement of the premiere...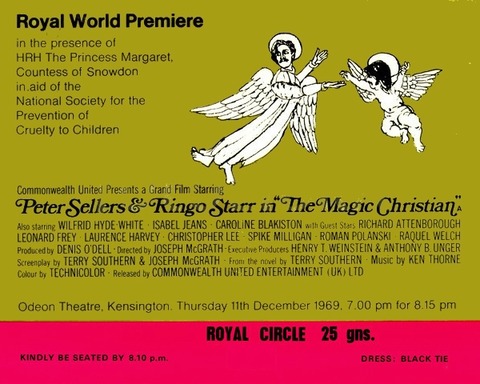 "We all arrived wearing evening dress," Tom told me smiling as he recalled the evening. "We felt sure everyone would be formally dressed, but of course, they weren't! They had the red carpet laid out and we arrived in the transit van. So we kept on driving and picked up a taxi further along the road!" (Record Mirror, January 24, 1970)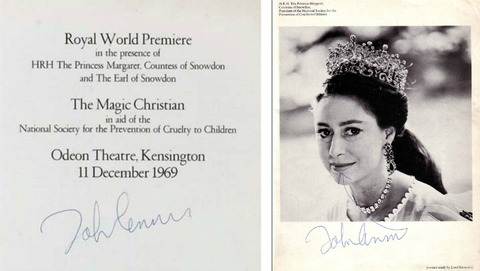 January 29, 1970 US Premiere in Los Angeles
February 11, 1970 New York Premiere
The Magic Christian Radio Spot Announcements 1970
Narration by Casey Kasem. Short interviews with Ringo Starr and Peter Sellers in each spot. A total of four slightly different spots. Badfinger "Come And Get It" is played throughout each spot. A one sided disk. The B-side is blank.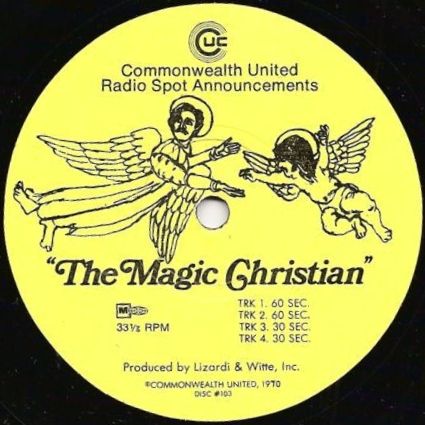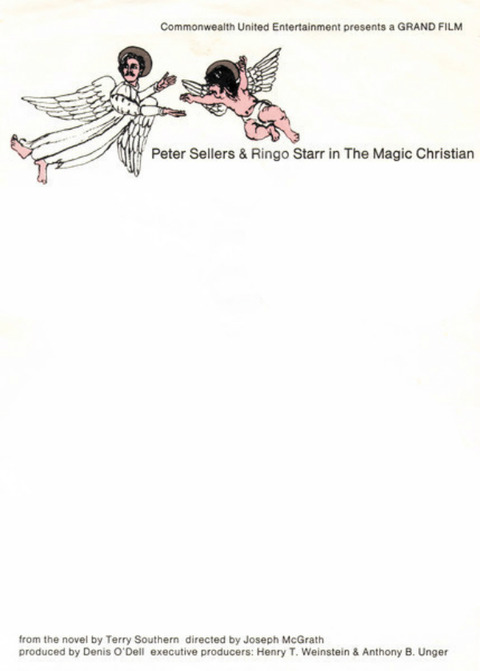 Life (June 13, 1969)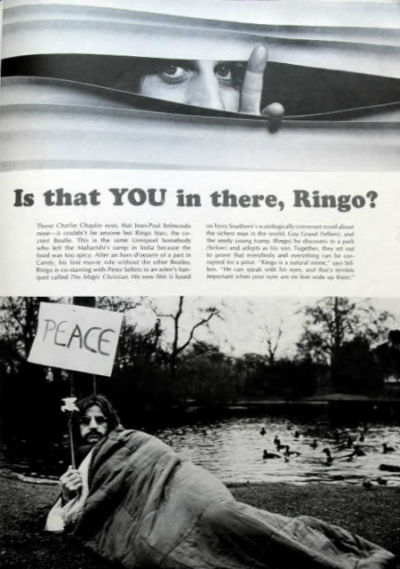 ★★