http://www.thefortunes.co.uk/
Some of you may have noticed on other artists web sites, that '
Bob Jackson's Badfinger
' will be appearing on the "All Stars 60's Tour" later this year, along with Brian Poole, Chip Hawkes and Dave Munden of The Tremeloes (backed by The Pacemakers) Ray Ennis's Blue Jeans, and another act yet to be announced. Bob will be ably backed by his own version of Badfinger and does so with our blessing!
Go and see what will I think, be a great tour!
All Stars 60's Tour featuring: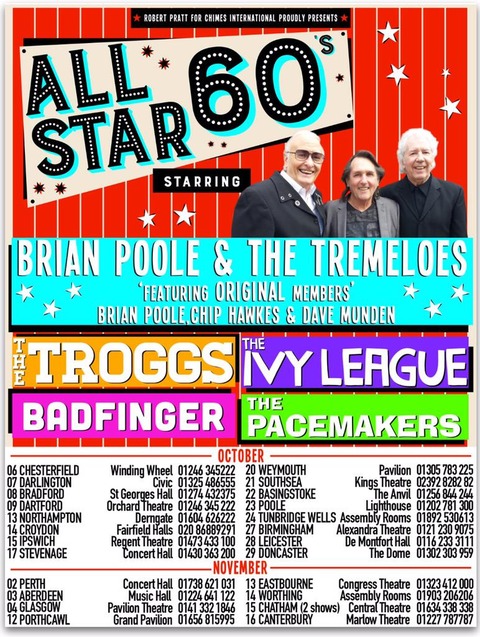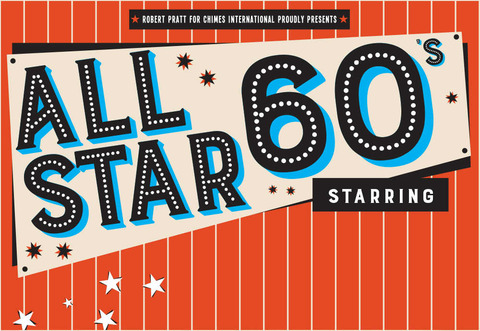 Bob Jackson's Badfinger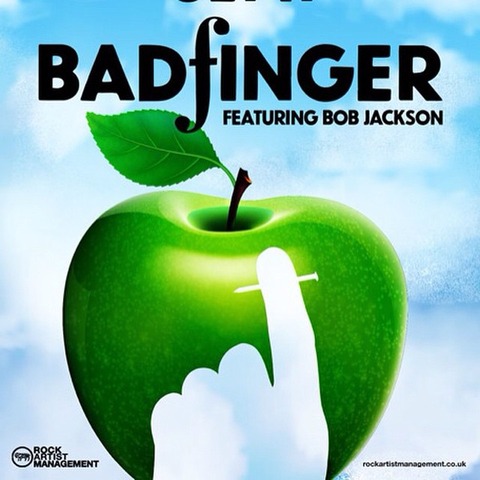 The Pacemakers
The Ivy League
Brian Poole and The Tremeloes (including Chip Hawkes and Dave Munden)
Further act to be confirmed
Sixties Hitmakers: Brian Poole + The Troggs + Badfinger + The Ivy League + The Pacemakers
Imagine
five amazingly talented '60s iconic bands
that have enjoyed phenomenal success throughout their musical careers, getting together to perform all of their biggest hits… and you have the fantastic All Star 60's. Don't miss these great acts.
06/10/2015 –
Winding Wheel, Chesterfield

Badfinger featuring Bob Jackson performing all their hits including 'No Matter What', 'Day After Day' and 'Come And Get It'.
07/10/2015 – Civic Hall, Darlington

08/10/2015 – St George's, Bradford

09/10/2015 – The Orchard Theatre, Dartford

13/10/2015 – Derngate, Northampton

14/10/2015 – Fairfield Halls, Croydon

15/10/2015 – The Regent, Ipswich

17/10/2015 – The Concert Hall, Stevenage

20/10/2015 – The Pavilion, Weymouth

21/10/2015 – The Kings Theatre, Southsea

22/10/2015 – The Anvil, Basingstoke

23/10/2015 – The Lighthouse, Poole

24/10/2015 – cancelled Assembly Halls, Tunbridge Wells cancelled
27/10/2015 – New Alexandra Theatre, Birmingham Five bands will deliver a night of nostalgia for fans

28/10/2015 –
De Monfort Hall, Leicester
29/10/2015 – cancelled The Dome, Doncaster cancelled
02/11/2015 – The Concert Hall, Perth

03/11/2015 – Music Hall, Aberdeen

04/11/2015 – The Pavilion, Glasgow

12/11/2015 – Grand Pavilion, Porthcawl
13/11/2015 – Congress Theatre, Eastbourne

14/11/2015 – Assembly Hall, Worthing

15/11/2015 – Central Theatre, Chatham (2 shows)

16/11/2015 – The Marlowe Theatre, Canterbury [Canterbury Children's Festival]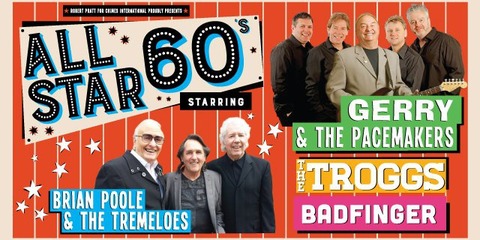 初期のadには The Ivy League が含まれていたけど、途中で一時消えていた。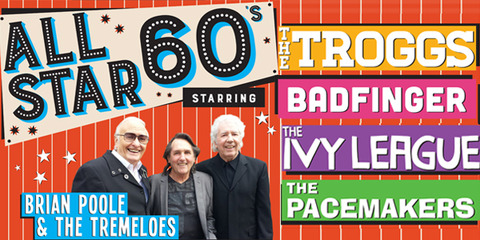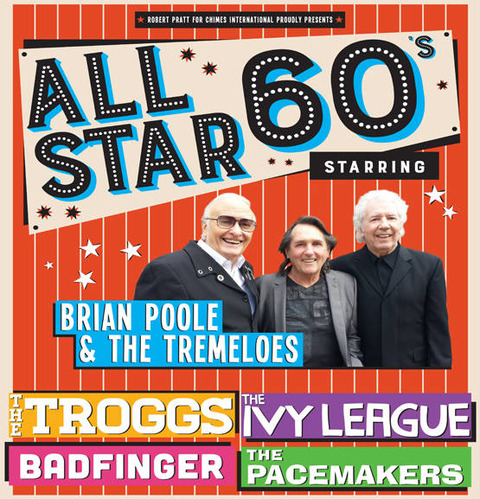 ★
★
★
★
★