Cash Box / July 29, 1972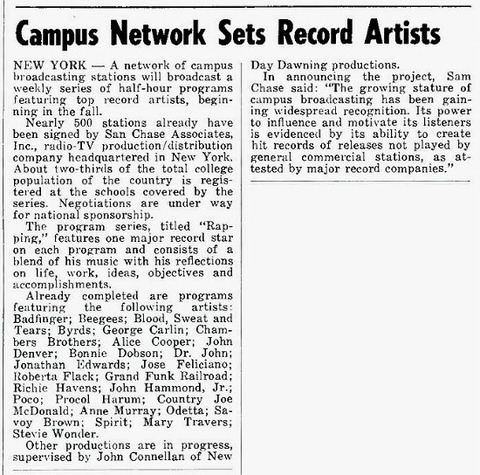 A network of campus broadcasting stations will broadcast a weekly series of half-hour programs featuring top record artists, beginning in the fall.
The program series, titled "Rapping," features one major record star on each program and consists of a blend of his music with his reflections on life, work, ideas, objectives and accomplishments.
Already completed are programs featuring the following artists:
Badfinger
; Bee Gees; Blood, Sweat and Tears; Byrds.... Stevie Wonder.
続報なし。検索しても引っかからない。計画倒れ?
★★