Come and Get It: the Badfinger experience (Badfinger tribute band)
(January 23, 2002 at Paladino's in Tarzana, CA.)
Come and Get It: the Badfinger experience
Created & Produced by Howard Pattow

CAST: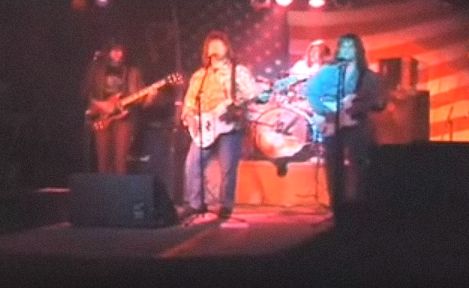 Howard Pattow
as Pete Ham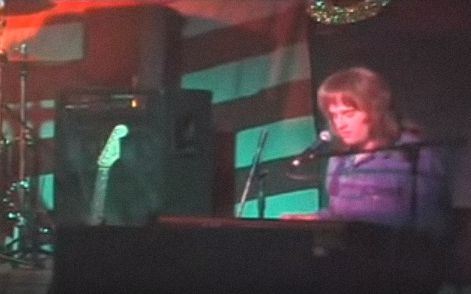 Dennis Snyder as Tom Evans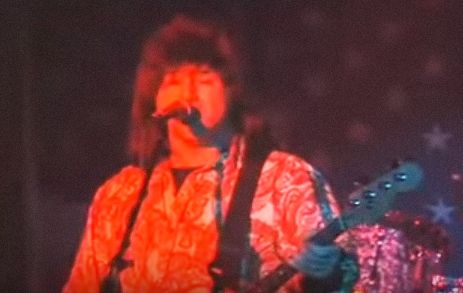 Rob Klein as Joey Molland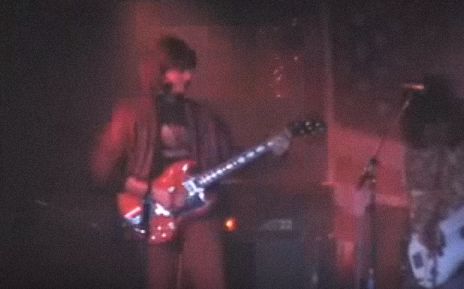 Gene Martin as Mike Gibbins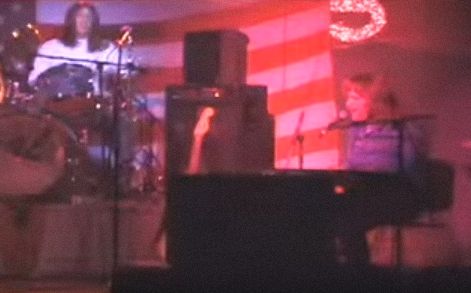 Gary
Richardi
- guitars & keyboards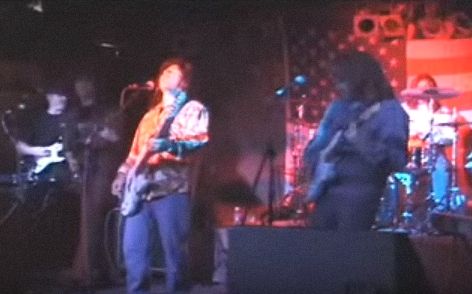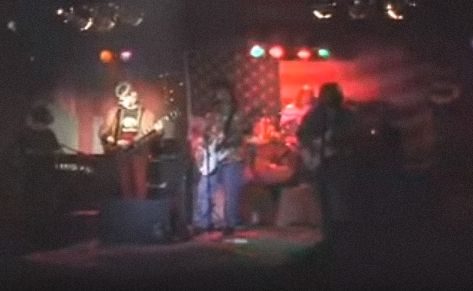 Videography by Dan Matovina
Montage of clips from the debut performance of COME AND GET IT: THE BADFINGER EXPERIENCE, a Los Angeles-based Badfinger tribute band. Recorded January 23, 2002 at Paladino's in Tarzana, CA.

Featured songs:
Baby Blue, Without You, Rock Of All Ages, Take It All, Maybe Tomorrow, Day After Day, Name Of The Game

Thanks, everybody, for all the great comments and enthusiasm about this Badfinger tribute project. The band is currently inactive but I'm looking for new musicians interested in doing this. Must be based out of Los Angeles.
2010/12/26
Howard Pattow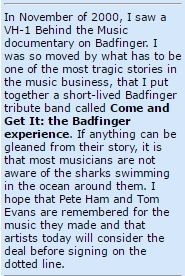 ★★★