http://ultimateclassicrock.com/sixx-am-prayers-for-the-blessed-vol-2/
Sixx:A.M. are making good on their promise to release two albums in 2016. On Nov. 18, they'll put out Prayers for the Blessed Vol. 2, a companion piece to Prayers for the Damned Vol. 1, which arrived back in April.

They announced it on Twitter with a tweet that read "Ready for new Sixx:A.M.? #PrayersForTheBlessed coming soon…" It was accompanied by a
70-second teaser video
that contained snippets of five songs, one of which is a cover of Badfinger's "
Without You
." Harry Nilsson had a No. 1 hit with it in 1971, and Mariah Carey took it to No. 3 in 1994.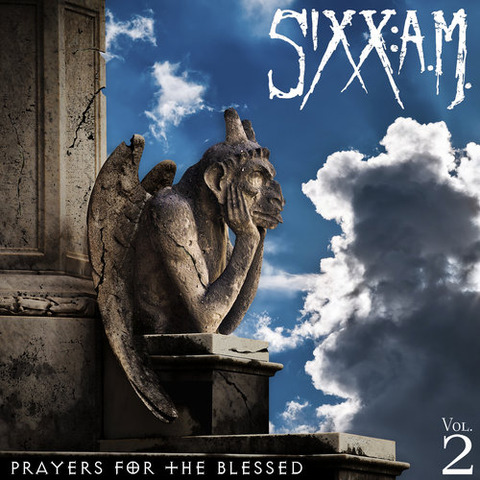 Prayers for the Blessed Vol. 2
1. Barbarians (Prayers For The Blessed)
2. We Will Not Go Quietly
3. Wolf At Your Door
4. Maybe It's Time
5. The Devil's Coming
6. Catacombs
7. That's Gonna Leave a Scar
8.
Without You
9. Suffocate
10. Riot In My Head
11. Helicopters
November 18th release, pre-order October 14th 2016
http://sixxammusic.com/news/2016/9/12/vol-2-prayers-for-the-blessed-5th-studio-album-set-for-november-18th-release
★★★