Reunited with my late fathers guitar after a lifetime.
My first jaunt to the USA was in my mothers belly. So I met Tommy Walker months before I was born. He was a friend of my dad during his early 70s touring/recording in the states. I got to meet Tommy in person over the years and it was great to see him again recently. This time he brought an amazing surprise. When my dad flew back to Wales in the 70's, he gave Tom his guitar... And he just gave it back to me. A 1957 Fender Musicmaster. I can't believe it. Well I can, because Tom is an absolute gem. Thank you Tommy! To have my dads writing guitar 40+ years later is...can't even explain it.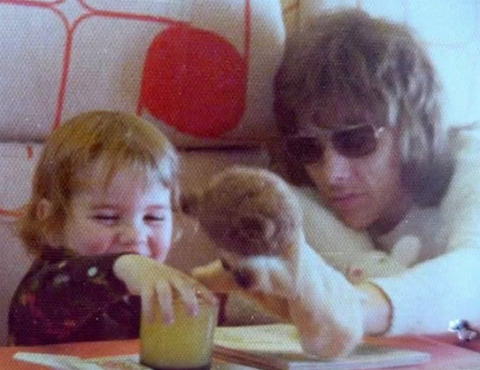 My dad never talked about his writing process. Once I turned 20 I saw him write constantly. So I never though to ask him about the 70's process as I was enjoying listening to him at the present. He was very humble. He never blew his own horn about the old days. He would always surprise me with a rare story if he caught me listening to The Who or something. Joe Cocker came on the radio and we were hanging out on the porch. "The first time I ever smoked weed, it was handed to me by Joe Cocker" he said. I was blown away. I never knew their paths crossed, let alone hung out etc.
★★★