Tiny Tim: Herbert Buckingham Khaury (April 12, 1932 - November 30, 1996)
Tiny Tim -
Without You
(1993)
Tiny's unreleased and unfinished 1993 album "Tiny Tim's Pop Album"
This is Tiny Tim's unreleased Pop Album. He recorded this in 1993 during his last visit to Australia.
The album was produced by Martin Sharp. Some of these tracks later appeared on rarities albums, but a couple have never been released in any form.

Tiny Tim / Tiny Tim's Pop Album
01. House Of The Rising Sun
02. Caravan
03. Satisfaction (Version 1)
04. I Am I Said/Sidewalks Of New York
05. Egotesticle
06. Those Were The Days
07. Satisfaction/Yellow Submarine (Version 2)
08. People Are Strange
09. Rainbow On The River
10. Satisfaction/Yellow Submarine/Groove Satisfaction (Version 3)
11. Without You
12. Mission Bell
13. My Girl
Tiny Tim / Stardust (All tracks previously unreleased)
Original Sessions Produced by Martin Sharp for Street Of Dreams Pty Ltd./Musical Direction by Nathan Waks/Original Sessions Recorded, Mixed and Studio Direction by Tom "Mix" Kazas, Assisted by Phil Monroe/Original Artwork by Martin Sharp/Original Photo by Robert McFarlane (Page 3) and Satoshi Kinoshita (Page 4)/CD Project Co-ordinated by Satoshi Kinoshita/Digital Editing and Remastering by The Glimmer Triplets, 2006/CD Researched, Compiled and Sequenced by Satoshi Kinoshita/CD Design Concept and Packaging by Mojo Associates for Fine Art/Producer Assisted by Dave Rowe and Wendy Evans.
2006/12/22 CD Zero Communications:TTST 12063 20. Without You [
William Pete Ham - Tom Evans
]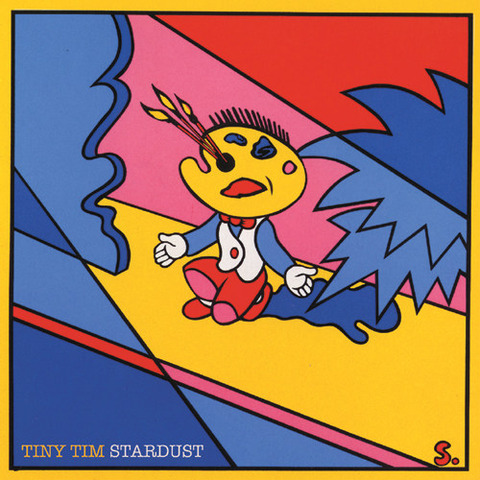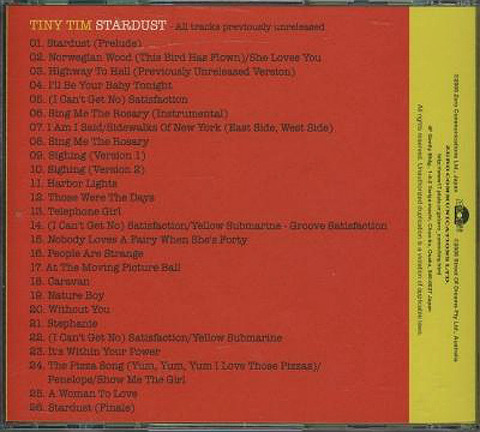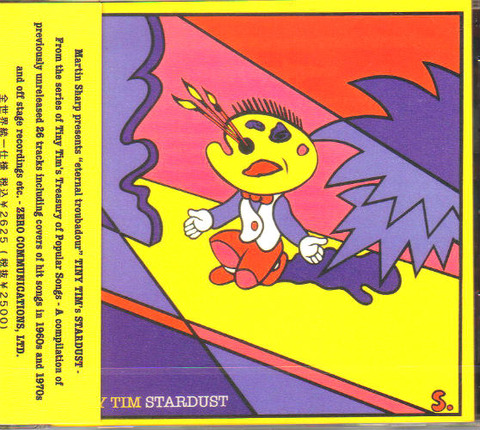 ★★★