Tiny Tim: Herbert Buckingham Khaury (April 12, 1932 - November 30, 1996)
Tiny's unreleased and unfinished 1993 album "Tiny Tim's Pop Album"
The album was produced by Martin Sharp. Some of these tracks later appeared on rarities albums, but a couple have never been released in any form.
Tiny Tim / Stardust (All tracks previously unreleased)
Original Sessions Produced by Martin Sharp for Street Of Dreams Pty Ltd./Musical Direction by Nathan Waks/Original Sessions Recorded, Mixed and Studio Direction by Tom "Mix" Kazas, Assisted by Phil Monroe/Original Artwork by Martin Sharp/Original Photo by Robert McFarlane (Page 3) and Satoshi Kinoshita (Page 4)/CD Project Co-ordinated by Satoshi Kinoshita/Digital Editing and Remastering by The Glimmer Triplets, 2006/CD Researched, Compiled and Sequenced by Satoshi Kinoshita/CD Design Concept and Packaging by Mojo Associates for Fine Art/Producer Assisted by Dave Rowe and Wendy Evans.
2006/12/22 CD Zero Communications:TTST 12063 20. Without You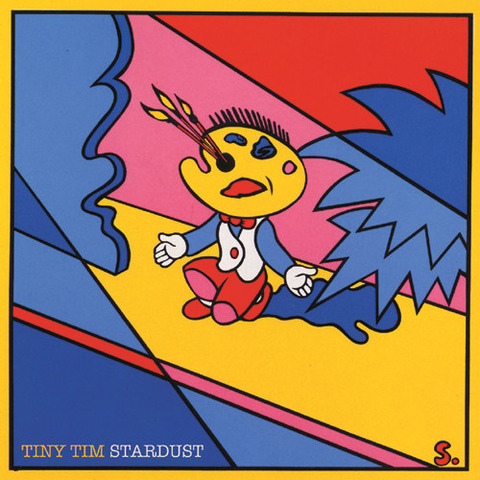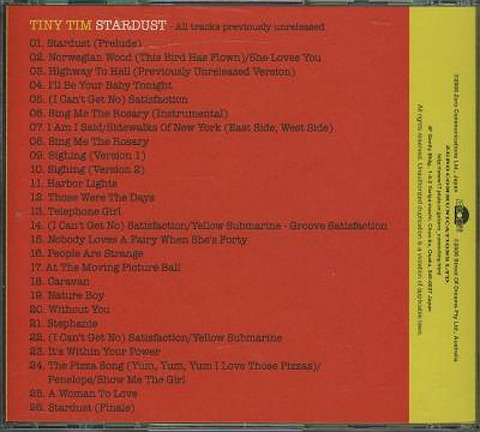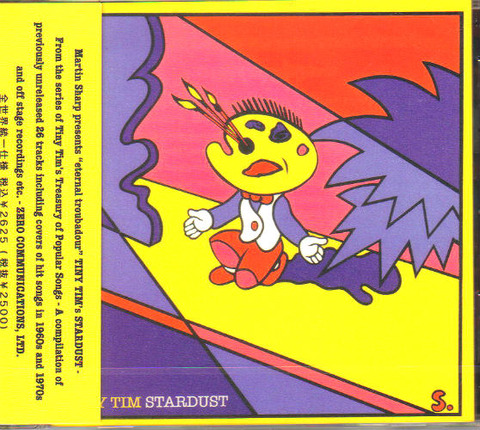 ★★★