Joey Molland's latest Badfinger will perform Sunday at The Kate (Sep 16, 2018)
by
Rick Koster
On the choice of "Baby Blue" for the "Breaking Bad" finale:
I didn't know it was going to happen, actually. That it was on the show was a complete shock. The phone started ringing the next day, and it was people from The New York Times or "Access Hollywood." Then I did an interview on TV for another of those Hollywood shows, and the guy started asking me about the series, and I had to say, "Well, I haven't actually watched it. I'd heard about it but I thought, "Hmm, it's about a guy who deals meth?" And I didn't see the greatness of that. People are dying all over the country from drugs. So I missed it.
Plus, the questions I DID get weren't about the song, but how great it was that overnight we got the number one download or whatever. Which is nice, but, you know, what about Pete's song or maybe the band?
On what the first post-"Breaking Bad" royalty check was like:
Well, again, it was Pete's song. Originally, we all shared royalties for each other's songs but, when a person dies, as Pete did, 20 years later the copyright reverts to the family. So I guess the show's reps had approached Pete's family. And good for them.
Joey Molland Plays Badfinger's "Straight Up," 7 p.m. Sunday, The Katharine Hepburn Cultural Arts Center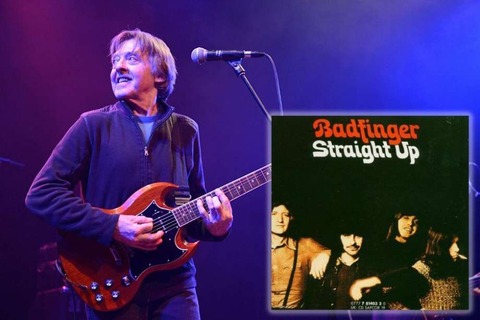 ★★★