Kathie Molland Interview DVD-R
Starting bid:US $19.99
Bidders:

Bids:

Time Ended:

20 Dec 2018 at 2:10:19PM PST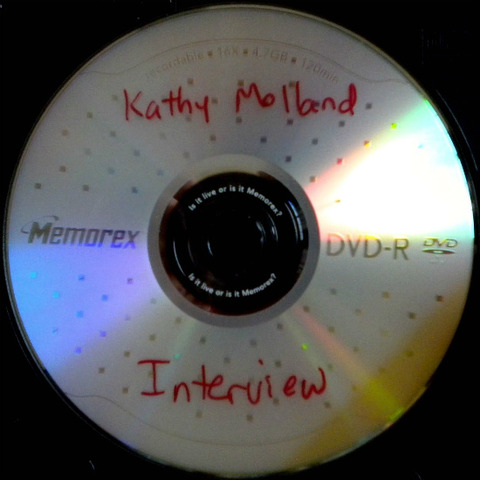 You are bidding/buying the above pictured interview DVD of Kathie Molland, Joey Molland's late wife.
I acquired it in late 2007, probably from a trader, and this is the first time I watched it. It was literally stashed away and forgotten, like some old demo tapes you hear that bands recover from time to time.
The interview runs for just over 90 minutes, then the disc freezes up.
There are no scratches on the disc, and perhaps someone with a little technology could at least make another copy that would continue to play.
However, there is way more than enough material in the first 90 minutes that it remains a worthy item to sell/buy. You would be buying this item with the understanding that you may not be able to make it much past 90 minutes.
The interview is done outside, trees in the background...circa ~1994. Close-cropped of Mrs. Molland, wearing a blue sweater. The person asking questions from behind the camera can barely be heard, but her answers certainly leave no doubt about what was asked.
This interview is from the perspective of a non-band member, but an insider nonetheless. Based on her recollections, it appears that she endured the band's tragic story in a (mostly) sober frame of mind.
There is tons of discussion about what it was like to live with the band and what was going on with the agents and record companies, particularly as the band left Apple and joined Warner Brothers. The whole Stan Polley thing is narrated from a completely different perspective....she says it was clear to her what was going on, but the band just didn't get it, or didn't want to. Lots of mention about the other band members girlfriends. Neat discussion about the making of Straight Up, the original rejected version, the re-recording, etc. Lots about Wish You Were Here, which she states was the band's masterpiece, and she compares it to Abbey Road.
This interview will leave you saying "wow!".
Free shipping via media mail.
★★★