Rare - Authentic Autograph from 1972: Pete Ham of Badfinger
Time Ended: Jan 15, 2019 at 17:47:29 PST
Starting bid: US $450.00
[ 0 bids ]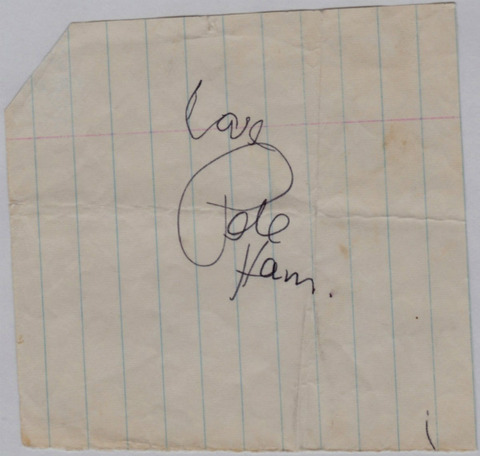 On March 31, 1972, I was 13 years old and my younger brother Ami was 11. The Badfinger concert at the Municipal Auditorium in New Orleans was only the second concert I had ever been to and the ticket was $5.
King Crimson opened
, and then Badfinger! My brother and I were about three rows from the front and after the concert we caught up with the band as they returned to the dressing room. Pete Ham stopped and we took pictures and got his autograph. Below is the picture of Pete with my little brother.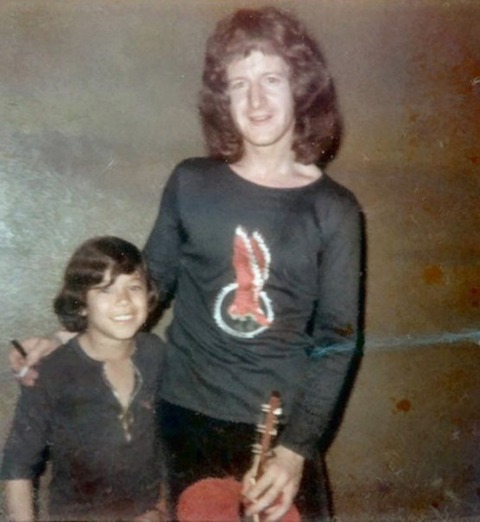 Afterward I had my picture taken with him. "I got a girl!" Pete joked, but I was shy and awkward which seemed to make Pete feel awkward as well - at least, it appeared that way in the picture. I lost the picture, just like I lost the autographs of Joey, Mike and Tom. After taking the picture with Pete the band went on to the dressing room and...we followed them! We went right into the dressing room with the band and no one stopped us! That is where the second picture, with my brother and Tom Evans, was taken.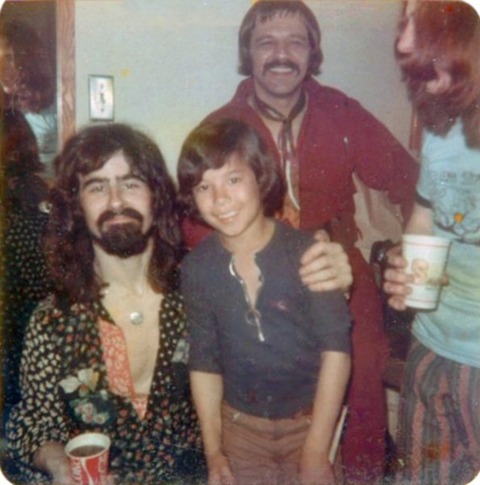 I took both pictures with my 126 film camera. We stayed with the band until they left, with no one questioning who we were or why we were in the dressing room. As they started to walk away, I took off the "peace pendant" from around my neck and gave it to Joey Molland. He said, "That deserves a kiss," and he kissed me on the cheek - my very first kiss!
One may wonder why I would want to part with Pete Ham's autograph. It still makes me emotional, and I look upon it with a feeling of both love and sadness. I probably don't need to explain that to Badfinger fans. Right now I am thinking of the future. I know that when I'm gone, this autograph would mean nothing to my children. Yet it is precious and should be preserved.
This may not sell because the price is high. In that case, I'll just hold on to it for another 5 or 10 years. I apologize for the price, but it is just too valuable for me to sell at a low price. It is something personal - not like today's autographs that celebrities sometimes charge for. When Pete signed "love" I think it was a genuine feeling of love for all of his fans, meaning those of us who supported and loved him and Badfinger.
The autograph is on a torn piece of lined notepaper and is in fine-point black ballpoint ink. It just says "Love, Pete Ham." There are some signs of wear on the paper from the years, but the autograph is nice and clear.