Bass guitarist, singer and songwriter John Montagna talks with his fellow musicians and artists about the life in music.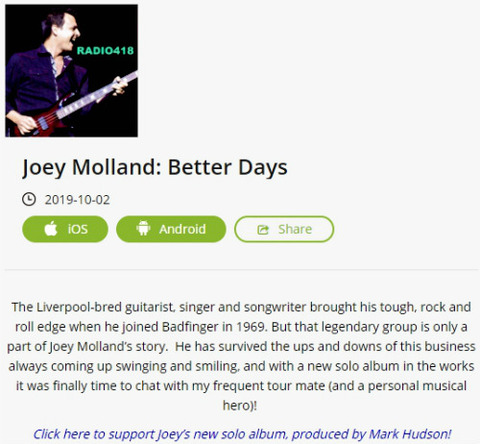 ★
Joey Molland / Kickstarter campaign begins Sep 9, 2019
★
It Was Fifty Years Ago Today - Tour 2019 - A Tribute To The Beatles White Album feat. Christopher Cross, Todd Rundgren, Micky Dolenz, Jason Scheff and Joey Molland!