From Ron Griffiths and Dan Matovina: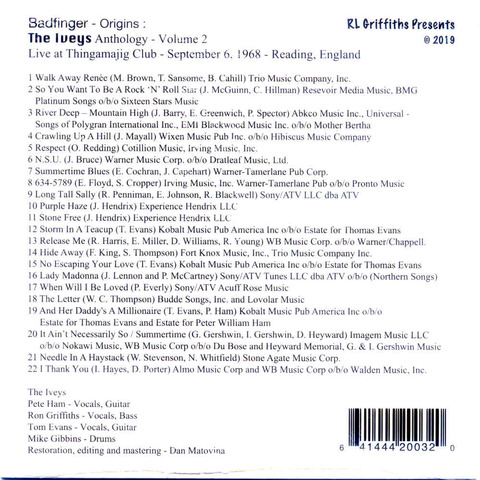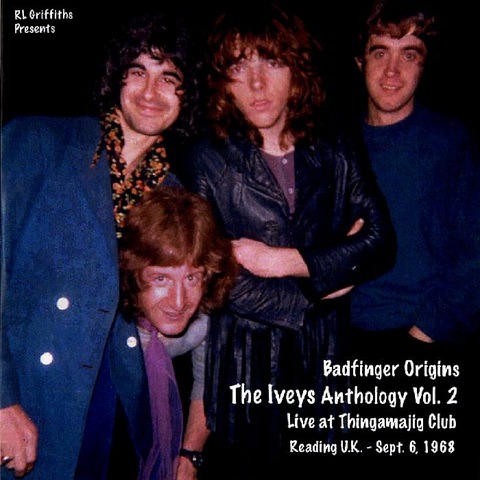 Hello Everyone .
This is Ron Griffiths of The Iveys!
Guess What? There is a c.d. you maybe interested in getting your hands on ! It is a new collection of covers - with one exception - it is a set from a live gig circa 1968 at The Thingamajig Club in Reading, U.K.. The title is Iveys Anthology volume 2.
We were doing what most bands were doing at that time , doing covers of tunes we liked and tunes that people could dance to. Finding our feet as composers of original material . We have three originals in this set. Another was lost to recording difficulties . The set was recorded on the Revox machine we used to record our demos on .
It is so strange listening back to what took place some 50 years ago and fills me with so much nostalgia . I must give a big thanks to Anne Herriot , Petera Ham , Ellie Gibbins, Marianne Evans , Apple Corps Ltd , Dan Matovina and Tom Brennan for making it possible .
Please use the links to purchase via the U.S.A. ..... I do not have the wherewithal etc to be a mail order distributor , but a round-the-globe price of $ 20 including shipping - which I think is fair - will enable you to purchase. The disc is in a flap poly packet rather than a heavier plastic to save on postal rates.
★
[通販開始] ジ・アイヴィーズ・アンソロジー Vol.2 / Vol.1 (2019 海外盤)
★
2019年11月入荷予定