The Dodgers / Breakaway - RARE Unreleased White Label Promo 1-Sided LP

auction end time: Oct 27 at 12:11PM PDT
Winning bid:GBP 160.00 [ 12 bids ]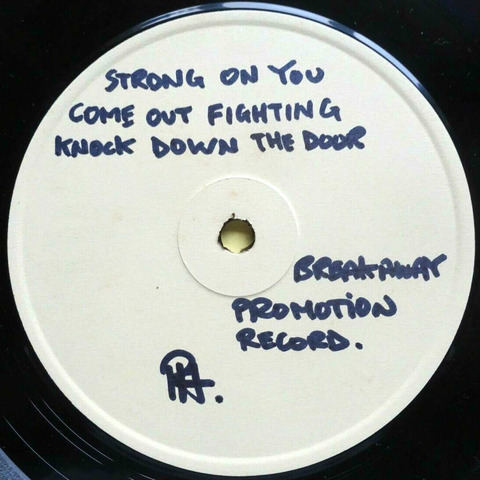 This is a very rare (possibly unique!) white label promo or test pressing LP by late 70s band The Dodgers, who had 2 ex-members (Tom Evans & Bob Jackson) of Badfinger in their ranks.

It is a 1-sided record - side 2 is totally blank. Side 1 contains 7 tracks. Both labels are plain, but Side 1 has some handwriting on it, including 3 song titles - Strong On You, Come Out Fighting (a track on their Polydor 1978 album Love on the Rebound) and Knock Down The Door.


The other 4 tracks are not named, but if I had to guess at titles I would say Watch out don't let the daylight in, New friends for old, A little knowledge is a dangerous thing & Get up get out of bed. Some of these tracks don't have drums on them, so I would imagine that they are demos or even rehearsal recordings.


I haven't been able to find out any info on this record online, but I suspect that they may be either 1978 recordings for their unreleased second album, or demos recorded for their publishing company, which was called Breakaway Songs Ltd - Breakaway is mentioned on the label.

Matrix number on side 1 is DS1 -1. On side 2 it is LFPB 2.


★★★