Badfinger / Kansas City 1972
Live FM Broadcast from The Cowtown Ballroom
EAN:0823564031842
2020/05/15
2020/06/05
2020/06/23 CD Leftfield Media:LFMCD630
Leftfield Media:
Issues semi legal releases using a hole in the European copyright laws concerning recorded public broadcasts.
It should be noted that many of the released recordings are infact audience recordings.
2020/05/15
2020/06/05
CD Leftfield Media:LFMCD630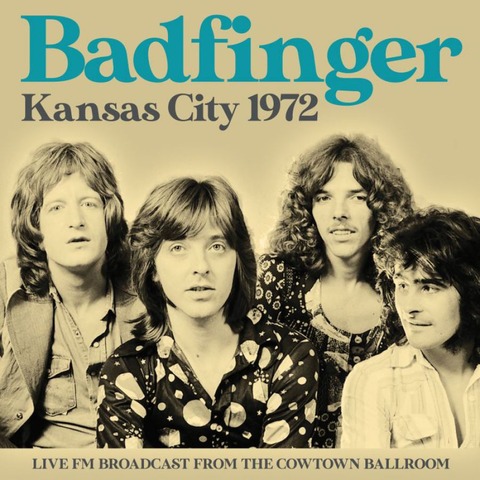 By April 1972 the band were touring in the US and on the 7th they performed at the Cowtown Ballroom in Kansas City where they played a stunning show which was recorded for live FM Radio Broadcast. Largely unheard since and formerly unreleased, the entire concert recording is now available on this CD.
01. Better Days
02. Midnight Sun
03. Sometimes
04. Sweet Tuesday Morning
05. We're For The Dark
06. Feelin' Alright
07. Take It All
08. Suitcase
09. Day After Day
10. No Matter What
11. Rip It Up
12. I Can't Take It
13. Only You Know And I Know
Multi Buy Price
(tax incl.)
:
★
Badfinger / Kansas City 1972 (2020年6月23日発売)
★
Badfinger / Cowtown Ballroom, Kansas City (April 7, 1972)
★
[Bootleg] Badfinger / Kansas City (April 7, 1972)