PURCHASE The Iveys Anthology: Volume 1
Live in Neath, S. Wales, June 7, 1966 (link below)
http://badfinge.ipower.com/Iveys/Ivey...
or email inquiry to RonaldLGriffiths@gmail.com
The legendary show that The Iveys/Badfinger future manager, Bill Collins taped in their hometown to study and decide if the band was ready for a professional career based in London, England.
Mightily impressed, Collins convinced the young men's parents to let them give up apprenticeships to pursue their dreams.
Pete Ham, Ron Griffiths, David Jenkins and Mike Gibbins comprise of this excellent band, of which you will hear some samples here. Just teenagers at the time, except for David, who was 20, the band is super-tight and on fire.
They were destined to become the legendary Badfinger !
If this project sells all of it's limited edition, more CDs of other music should be in line for fans to study the origins of Badfinger. That would be the musical legacy of The Iveys, from 1966-69.
Thanks to Ron Griffths of The Iveys for setting this project in motion.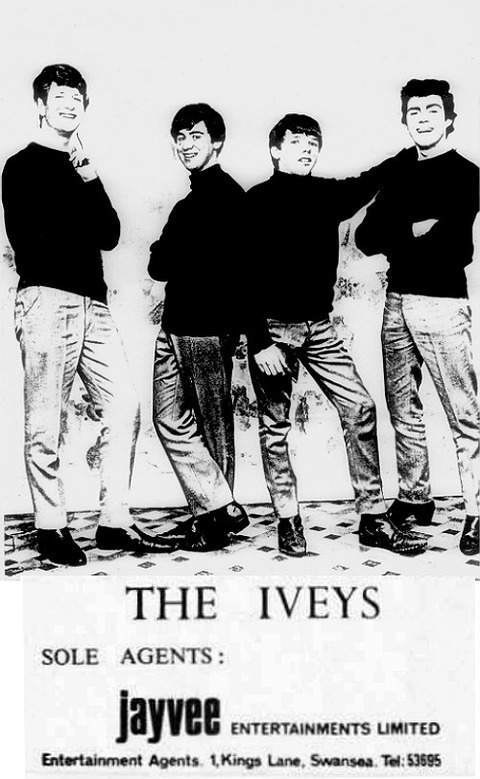 ★
★