2021/10/11 Martin H. Samuel - Catch 22 Déjà Vu. Poem (Stereo Story # 624)
Then when auditioning for Badfinger as replacement drummer all those years ago one summer,
I scored the job, had the gig but then, Pete Ham asked,
"Do you write songs?" and I lied, when I replied, "No."
Said he to me, "Oh, that's a shame," we really like your beat."
How was I to know? So, I composed myself when it dawned on me, from the jaws of victory,
I had snatched defeat.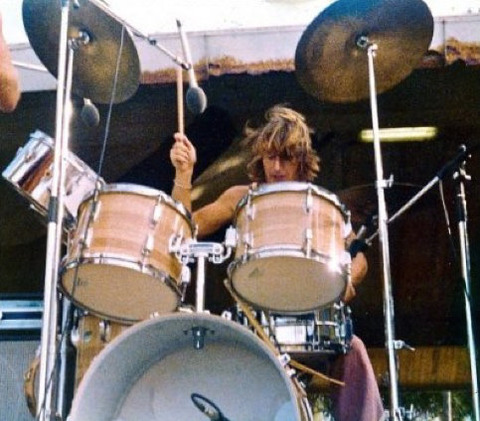 ★
[Magazine] Ugly Things #40 (Fall/Winter 2015)
Martin H. Samuel
4度目のUSツアーの開始1ヶ月前、Mike Gibbins が一時 Badfinger を抜けた時(May - Jul 1972)、オーディションを受けたひとり。
When Badfinger were auditioning for a Mike Gibbins replacement, Martin H. Samuel managed to snatch defeat from the jaws of victory by failing to own up to being a songwriter. He'd been conditioned into believing bands didn't want song-writing drummers so, when asked by Pete Ham, he denied he was skilled in such ways not knowing that they wanted an all-writing band.