Charity single to be released in memory of Deep Purple tour manager
http://www.getbucks.co.uk/news/local-news/charity-single-released-memory-deep-11425579
The single will be released at Jordans village fair on June 11 at 2pm.
Charity Single Tribute to Deep Purple Tour Manager Nick Bell
Title: Foolish Though It Seems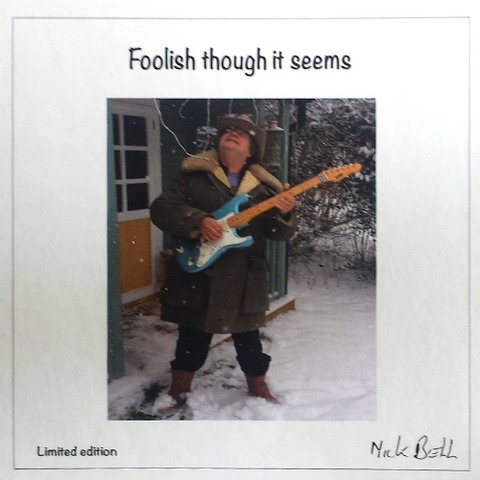 http://www.echo-news.co.uk/news/14620034.Charity_single_to_be_released_in_memory_of_Deep_Purple_tour_manager/
The single will be released on Monday July 18, for more information, visit the Facebook page Nick Bell Charity Single 2016
Nick Bell Charity Single 2016
https://www.facebook.com/nickbellcharitysingle2016/
A GROUP of musicians from the world of blues and dance music have come together to record a charity single as a tribute to their friend Nick Bell, a gifted blues guitarist/singer and '70s tour manager for Badfinger and Deep Purple.
Nick, whose life was cut short in March this year at the age of 65 after a brave battle against pancreatic cancer, had spent many years based in Southend, Essex, before retiring to his home village of Jordans, buckinghamshire.
His best friend Richard Cornish, a keyboard player for '90s dance band Taste Xperience, decided to release a song he recorded with Nick in 2013 as a tribute to his friend and a way of raising money and awareness for two cancer charities.
Both charities are close to Richard's heart as his wife Rachael is currently fighting a rare cancer – and it was Nick who introduced the couple.
Musicians from Nick's Southend-based band The Reeceders were keen to get involved too, as was Taste Xperience producer Russell Lee. Other friends have also generously given their time helping with the artwork, CD design and promotion of this incredible, magical fundraising scheme to make sure all money raised by the sales of the CD go straight to the two worthy causes.
Richard said: "The single is a 'thank you' to the hospice who cared so well for Nick and his family in his last few weeks of his life. I also wanted to raise awareness about my wife Rachael's rare bile duct cancer (cholangiocarcinoma), which affects around 1,000 people a year in the UK.
"The song Foolish Though It Seems is about Rachael and was written shortly before we got married in May 2013. It was through our friendship with Nick that we met in 2011. It was a match made in heaven, a second chance at happiness neither had ever dreamed would be possible.
"For our story to have begun under the godfather-like eyes of Nick, it seemed only fitting that the song chosen to commemorate him was one we had recorded together in our studio all those years ago."
★
★