Monkees/Badfinger/Nazz Supergroup Gets Back to '68 by Touring Beatles' "White Album"
Micky Dolenz, Todd Rundgren and Badfinger's Joey Molland answer the musical question: "White" don't we do it on the road?
by A.D. AMOROSI
The 50th anniversary re-release of 1969's "Abbey Road" may be just days away, but that doesn't mean Beatles fans have been there and done that when it comes to celebrating '68. Todd Rundgren, the Monkees' Mickey Dolenz, Badfinger's Joey Molland and several other name musicians of a certain vintage are teaming up to go out on tour playing one of the Fab Four's most controversial projects, the two-LP, four-sided White Album.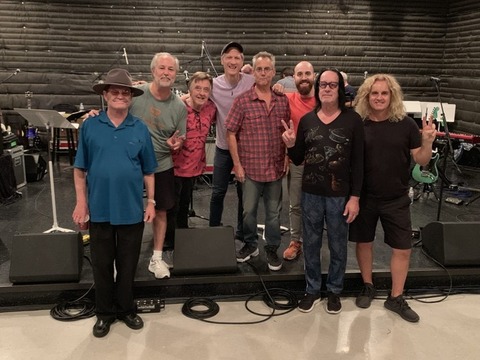 Joey Molland, currently recording a new album with producer Mark Hudson and a Kickstarter to help fund it, became part of Badfinger in 1969 and "missed the White Album by a hair," he says, with a laugh. "But I had been a fan of theirs since early Liverpool days; even saw them at the Cavern, once or twice, though I was more of a blues guy. Every one of their albums was a knockout, and each one is so different than the last."
While Molland is pleased as punch to be doing McCartney's "
Blackbird
," John Lennon's "
Cry Baby Cry
," Starr's "
Don't Pass Me By
" and Harrison's "
Savoy Truffle
," among others, he's doubly grateful to be hooking up again with the guy who produced Badfinger's "Straight Up" almost five decades ago.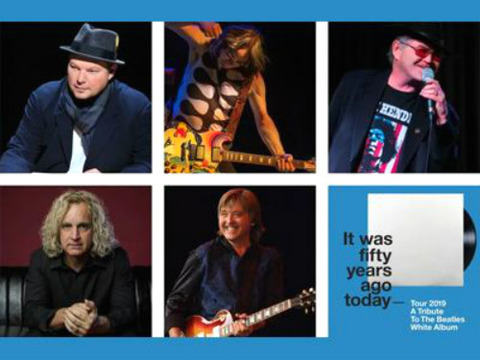 ★
[Interview] Joey Molland (July 1, 2019)
Joey Molland:
I got a call to be on a tour for the 50
th
anniversary of The Beatles "White Album" with Christopher Cross, Todd Rundgren, Micky Dolenz from The Monkees, and that chap from Chicago, Jason Scheff. I just saw Micky with Mike Nesmith on tour and it was great. Everybody's learning their songs. I'll be doing Beatles songs and a couple Badfinger hits too.
I wanted to do "Julia," but Jason will be doing that one. They want me to do "Dear Prudence." I'm going to do "Good Night," "Cry Baby Cry," "Revolution," and "Savoy Truffle."
I chose those songs because I wanted to do something different from the "White Album," some lesser known songs, and do a great job on them because The Beatles did a great job on them. The guys from the Rain tour band will be backing us and that is a nice bonus because these guys have all these songs in the bag. They are received so well by audiences, so I think they will be a great contribution to the show.
Jason Scheff Interview | (Beatles all-star 'White Album' Tribute Preview)
"I got a phone call one day… My record producer, Jay DeMarcus of Rascal Flatts, who was just finishing up my album (coming out in November), he got a phone call from an agent saying that there's a secretive, cryptic opportunity. 'Would Jason be interested in doing an all-star band performing with a unique project?' I said, 'What is it?' And I was like, 'Come on, man, we're all adults here.' I got out of him that it's the Beatles' White Album. It's Todd Rundgren, Christopher Cross, Mickey Dolenz, and Joey Molland of Badfinger. And, I said, 'ABSOLUTELY!' I love challenges"
Todd Rundgren & Micky Dolenz Tease Their White Album Covers Tour