New Musical Express #1141 (November 23, 1968)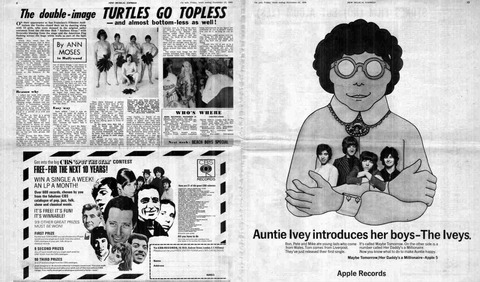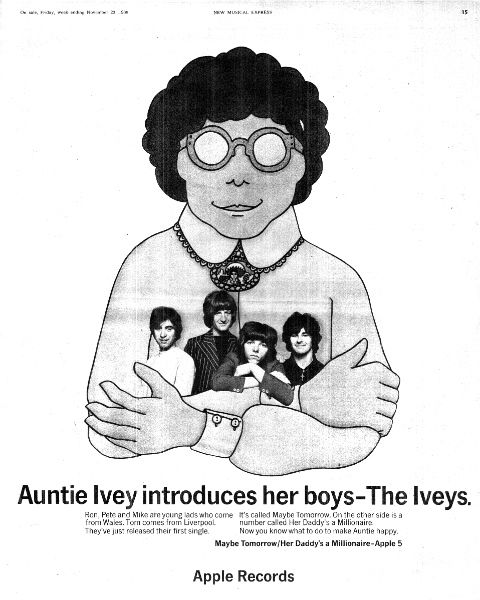 Auntie Ivey introduces her boys - The Iveys.
Ron, Pete and Mike are young lads who come from Wales. Tom comes from Liverpool.
They've just released their first single. It's called Maybe Tomorrow.
On the other side is a number called Her Daddy's a Millionaire.
Now you know what to do to make Auntie happy.
Maybe Tomorrow / Her Daddy's a Millionaire - Apple 5
Apple Records
Disc and Music Echo (November 23, 1968)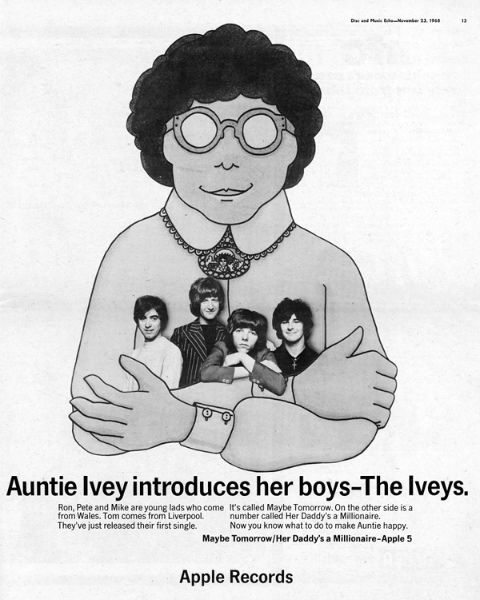 ★★★