[eBay] Three endorsed Badfinger Enterprises Inc. business checks & and a petty cash receipt for Peter Ham
Price:US $1,140.00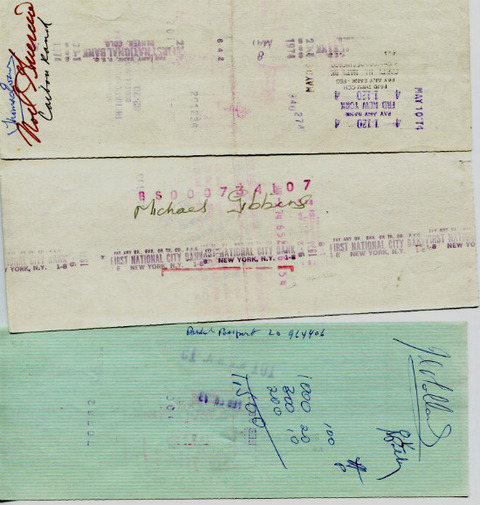 All four members of Badfinger certified signatures, Pete Ham, Tom Evans, Mike Gibbins and Joey Molland. Only Joey is still with us. Extremely rare autographs of Pete Ham and Tom Evans. Mike Gibbins passed away in 2005, Tom in 1983 and Pete in 1975. Badfinger has made some great music but a somewhat tragic story. Here is a rare set of all members signatures.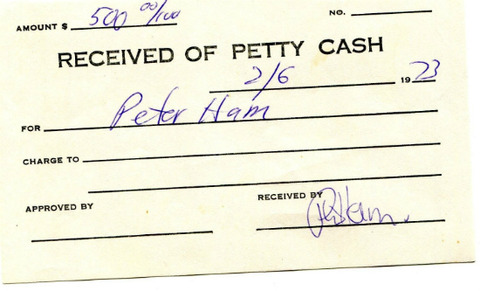 Also included a picture of Badfinger signed by Joey Molland. Checks also signed by Stan Polley, the manager Pete blamed for their money woes.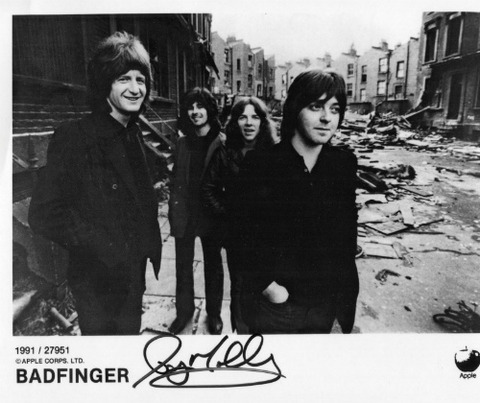 ---------------------------------------------------------------------------
288ドルで買って、Joeyのサインをおまけにつけて 4倍で売ろうとしているけど、高すぎないか?
RR Auction January 2010 Catalog 353, Item 727
Three endorsed Badfinger Enterprises Inc. business checks, filled out and signed in another hand, endorsed on the reverse by Thomas Evans, Joseph Molland, and Michael Gibbins respectively; and a petty cash receipt for Peter Ham, dated February 6, 1973, signed at the bottom by Ham. In fine condition, with expected stamps and bisecting vertical creases to each check, one lightly affecting Gibbins signature. Pete Ham and Tom Evans both committed suicide, making autographs of the entire band very difficult to find. RRAuction COA.
★★★