Gibson SG Standard 1964 (not THE Harrison/ Badfinger guitar ..but close!) Serial No. 230181
$25,985.33 +$225.96 Shipping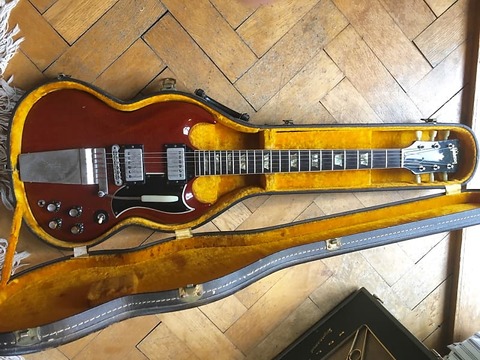 I am selling my all original 1964 Gibson SG Standard including the original Gibson Hardcase.
As the letter states, it was played by Denny Laine (MoodyBlues/ Wings) and Joey Molland (Badfinger).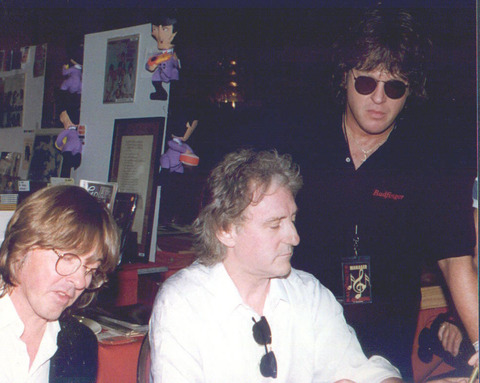 I bought it around 2001/2002 and I just used in the studio or just to stare at.
It sounds fantastic and plays like a dream.
It must have hade a neck reset at one time, that's probably, why it pays so amazingly!
The tuners do not look original to me.
3,6 Kilogramms/ 7,9 lb (without the case!!! just in case...)

★
A 1964 Gibson SG Standard guitar, Serial No. 227666
★
Joey Molland's Badfinger / Timeless (1996)
Bruce Hastell