Badfinger, The Buckinghams feat. Carl Giammarese - I Don't Mind (August 2020, Cleopatra)
2020/08/28 Cleopatra Records: I Don't Mind

Carl Giammarese

It was great to work with producer Jurgen Engler on Joey Molland's Badfinger track, "I Don't Mind," from the forthcoming Cleopatra Records album of Badfinger song updates.

Powerful buzz to sing and play guitar on one of my favorite tracks. Rock and roll lives forever, and there's no time like today to bring it back and renew it for all our fans.

Say! If you like it--Add it to your playlists on Spotify and Pandora, and follow me as an artist while you're there.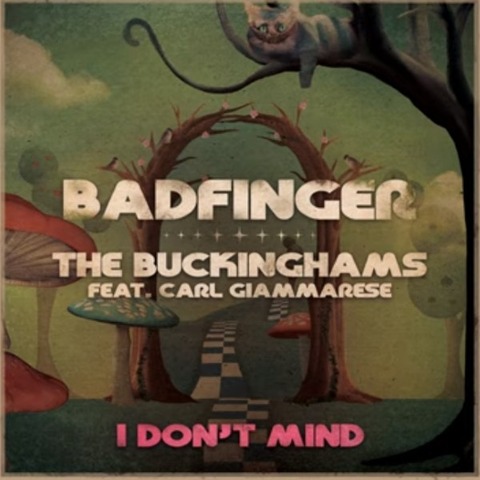 The new version of the song, which is available now as a digital single and via streaming services, is built around archival vocals that founding Badfinger member Joey Molland recorded in the early 1990s.
The Best of Badfinger 1994 featuring Joey Molland - I Don't Mind (1994)
★
Badfinger · Rick Springfield - Love is Gonna Come at Last (January 2021, Cleopatra)
★
Badfinger, Sonny Landreth - Suitcase (December 2020, Cleopatra)
★
Badfinger, The Legendary Pink Dots - Midnight Caller (October 2020, Cleopatra)
★
Badfinger, Rick Wakeman - Come & Get It (September 2020, Cleopatra)
★
Badfinger, Ian Anderson, Terry Reid, Manchester String Quartet - Day After Day (July 2020, Cleopatra)
★
Badfinger, Matthew Sweet - Baby Blue (May 2020, Cleopatra)
★
Badfinger / No Matter What - Revisiting the Hits (March 26, 2021 Cleopatra)
★
The Best of Badfinger 1994 featuring Joey Molland