The Masterminds
1965 /
The Fruit Eating Bears
1966
In August 1965, Winnipeg quartet The Crescendos --
Glenn MacRae, v
Vance Masters (then known as Schmidt), d
Terry Loeb, g
Dennis Penner, b
-- dared to live the dream of countless young musicians across North America by pulling up stakes for the rock 'n' roll mecca of Liverpool. The Crescendos soon began gigging on the club circuit and were quickly accepted by Liverpool musicians.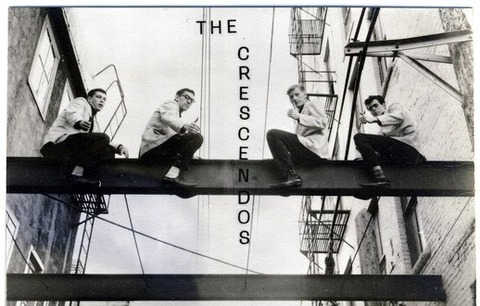 Among the groups The Crescendos befriended was a young outfit called The Masterminds.
Glenn MacRae
"Back in those days, they would have several bands playing at gigs. A band would do an hour, then pack up and move on and another band would play. We did some of those gigs with The Masterminds, and that's how we met
Joey Molland
. I remember
Joey
was enamoured with Terry's Fender guitar and our Fender amps, so he invited us over to his house for a jam the next day."
Still in his teens,
Molland
was making a name for himself on the Liverpool circuit with The Masterminds.
Glenn MacRae
"I can still picture
Joey
onstage back then. There was a certain way British guitar players played, more up picking than down picking, and
Joey
typified that style. He was a very confident player and had that ultra-Mod look. The Masterminds were definitely a cut above the rest of us."
Joey
Molland
"Oh sure I remember the Crescendos. They were a really good band -- good vocals, as I recall. I remember the singer, Glenn, and Vance was a fantastic drummer. We used to see them at the Blue Angel club all the time. We were like the house band there and we played with The Crescendos there several times."
Molland
's brother, Gordon, even became The Crescendos' road manager. 3 September 1965, The Masterminds' lone single, a cover of Bob Dylan's
She Belongs To Me
, failed to break the group into the big time and they folded soon after.
Joey
Molland
"We'd done as many gigs as we could to promote it, but in the end it flopped,"
In February 1966, Kit Lambert and Chris Stamp, managers of The Who, put the word out on the Liverpool streets that they were recruiting for a new band to back The Merseys in London. They plucked
Molland
and two others from The Masterminds along with Masters from The Crescendos.
The Fruit Eating Bears
Kit Lambert had just visited London zoo....Saw the bears eating fruit and hence the name!
Vance Masters
"There was all this gossip going around Liverpool that they were looking for musicians with a certain look, so Lambert approached me. I went to London with
Joey
and some other guys. We all lived in a hotel, all in the same room, and rehearsed, but I came back to The Crescendos after a couple of weeks. And I'm glad I did."
On October 7th, 1966, Vance set sail for Canada.
Cavern で演奏した唯一のカナダのバンドらしい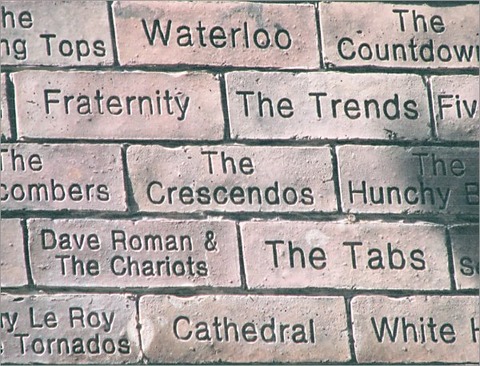 Liverpool 滞在中に、1枚だけ出したシングル盤の名義は The 5 AM Event
The 5 AM Event - I Washed My Hands In (1966)
The 5 AM Event - Hungry (1966)
Crescendos members catchup with Badfinger rocker at city casino
VANCE, JOEY & GLENN - CLUB REGENT, DECEMBER 11, 2008
★★★