PeteHamTributeConcert/photos/


The first half of the show was given over to local talent. The proceedings kicked off with guitarist Sarah Passmore who was then followed by a host of Swansea musicians, including Steve Balsamo, Mal Pope and Karl Morgan who performed jaw dropping versions of 'Know one Knows' and 'Maybe Tomorrow'.
02. Sarah Passmore - We're For The Dark
03. Sarah Passmore - Shine On
04. Karl Morgan - Know One Knows
05. Karl Morgan - Maybe Tomorrow
07. Mal Pope - Here Comes the Sun
After the interval Bob Jackson settled at his keyboard and was joined on stage by guitarists Al Wodtke and Anthony Harty, drummer Matt Hart and bass player Eddie Mooney.

09. Bob Jackson - Know One Knows
10. Bob Jackson - Take It All
11. Bob Jackson - Baby Blue

The band were then, joined on stage by special guests, including Ron Griffiths and Dai Jenkins, who had both been original members of The Iveys.


12. I Believe In You, Girl (Ron)
13. Midnight Sun (Ron)
14. Man Without a Heart (Dai)
15. Dear Angie (Ron)
16. Blodwyn (Ron)
17. Come and Get It (Ron)

18. Bob Jackson with Emily Jackson - Moonshine
19. Bob Jackson with Emily Jackson - John Forgot to Sing

20. Carry On Till Tomorrow
21. Midnight Caller
22. Dennis
[band introductions by Eddie Mooney]
23. Just A Chance
24. I Won't Forget You
25. Day After Day
26. Without You
27. No Matter What
28. I Can't Take It
encore:
29. Come and Get It (Ron)
Ron Griffiths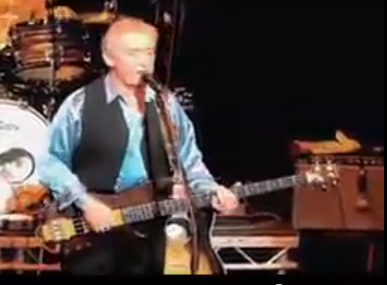 David "Dai" Jenkins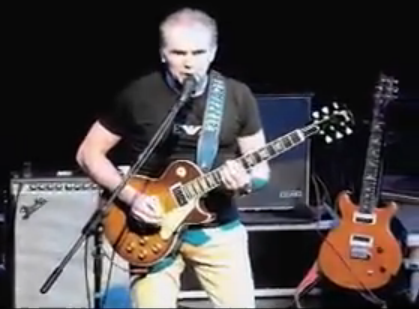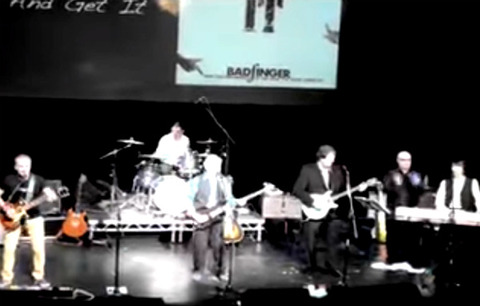 ★
The Iveys Live / Pete Ham Tribute Concert (April 27, 2013)
★
Pete Ham Tribute Concert at Swansea Station, Ivey Place (April 27, 2013)