David Booker / I was Born to do this Left-Handed
http://www.manchesterbeat.com/mystory/davidbowker/davidbowker.php
Audition for The Iveys
(they told me I had the gig—one more guy to see, it was Joey Molland)
The Iveys were a Liverpool band; their bass player had left when they all decided to come to London to sign with
Apple
, The Beatles' label. My audition went well and they said, "You are the only bass player who can sing harmonies. Looks like you got the gig."
They played me a song called Come And Get It—a catchy pop tune.


They said, "We have a guaranteed hit here; we have one more guy to check out." His name happened to be
Joey Molland,
a McCartney look-alike. So that was that, no gig for yours truly. Within weeks, the record was a huge hit and the band now was known as
Badfinger.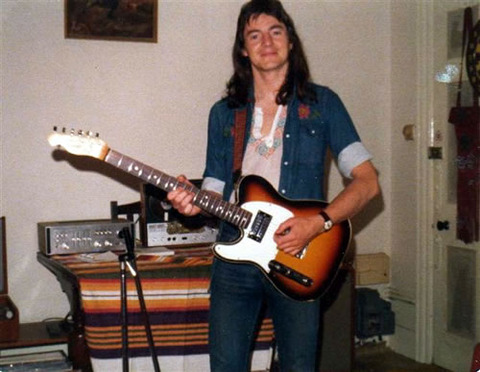 当時は David Bowker と名乗っていたみたいです。
Mr. David Booker and the Swingtet - TV Mama (Oct, 2013)
Mr. David Booker and the Swingtet - Rainy Night in Georgia (Nov, 2013)
★★★