Joey Howard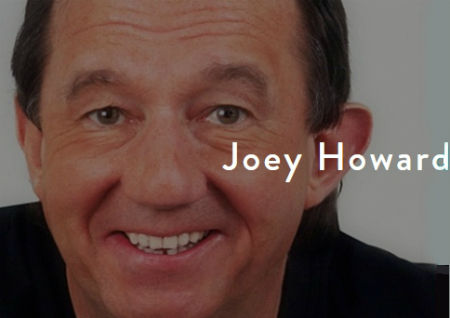 I did audition for
Badfinger
when I was a
drummer
. I got down to the last two when their original drummer was reinstated!
Joey began his career as a drummer in the 1970s and recorded material with British rock band
Badfinger
of the Beatles' Apple label. He also supported popular acts such as The Everly Brothers and The Partridge Family.
With a wealth of experience spanning from 1970 when Joey turned professional as a drummer with a seven piece comedy showband to recording with the Beatles first popgroup '
Bad Finger
', Joey's career has been to say the least 'colourful' as a comedian and musician.

In the early days he worked throughout Europe, supporting stars such as 'The Everley Brothers' and 'The Partridge Family'. Having a unique 'gift' to make people laugh, the drums soon took a back seat as Joey moved to centre stage with numerous comedy acts before finally going solo in 1982.

From the Northern clubland circuit in Yorkshire where Joey was born, he served his apprenticeship in 'The Lion's Den' as the gladiator and matured into one of Britain's top comedy shows winning numerous national variety awards.

His one man show of standup, routines, sketches, impressions and music has been enjoyed by thousands of admiring audiences over the last 25 years appealing to the young and old alike.
So if you're looking for a comedian to have you rolling in your seats with laughter, contact us now to check Joey's availability!


http://www.garyparkes.com/joeyhoward.html
Joey started his show-biz career in the early 70's playing drums in a seven-piece show-band. It wasn't too long before he ventured front-stage, testing his comedy antics on delighted audiences. It soon became clear that his skill was in 'the art of laughter', ...off he went to learn his craft...





★★★