1982/ 7" Screamingoutforredrecords:RED 1 Rockin' with the Sikh b/w Elvis, I'm on the Phone!
Peter Singh / East Meets West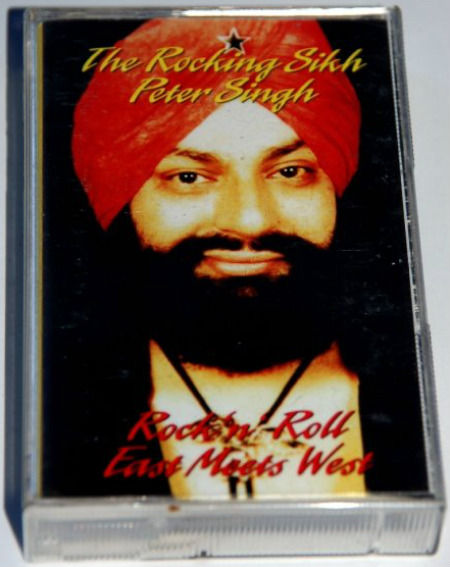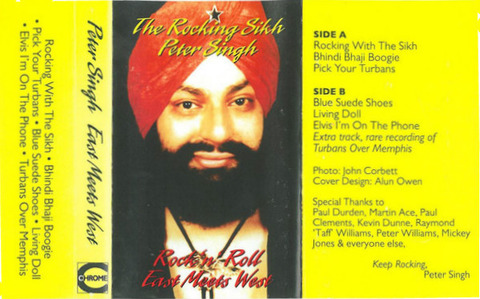 The 'Rocking Sikh' Elvis impersonator in a turban from Swansea who shot to fame in the 80s
by Nino Williams (
March 1, 2019
)
Peter Singh recorded his single, Rocking With The Sikh, at Nick Lowe's studio in Hammersmith, with another former member of Man band, Micky Jones, while Micky Gibbons, of Badfinger, was also drafted into his band.
Steve Sanders@Pontoonc (
March 3, 2019
)
Peter and his band, which included Mike Gibbins from Badfinger, and Martin Ace from Man, were one of the bands that played at my first wedding in 1982. Great evening, and I'd more or less forgotten about it!
Rocking with a Sikh (Peter Singh &
Man
band members)
Short documentary about Peter Singh, a Sikh Elvis impersonator from Swansea. Features performances with his backing band, who included Martin Ace, Micky Jones and John 'Pugwash' Weathers (all members of Man) 1986.
★★★