Rock the Boat 6 (Nov. 6-13, 2016)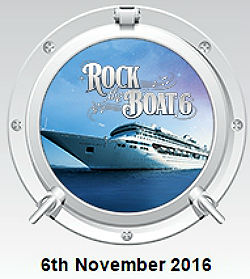 A Salute to the Sixties: The British Invasion

The Fortunes
Michael Smitham (guitar) Bob Jackson (keyboards) Eddie Mooney (bass) and Glenn Taylor (drums)

Badfinger feat. Joey Molland (10:00- )

Featuring PETER NOONE THE ORIGINAL VOICE OF Herman's Hermits (UK), GARY PUCKETT AND The Union Gap (USA) ,
THE FORTUNES
(UK), Mike Pender's SEARCHERS (UK), BRIAN POOLE & CHIP HAWKES (UK), THE TROGGS (UK), P.J. PROBY (USA),
BADFINGER feat. Joey Molland
(UK), THE PACEMAKERS (UK), very special guest host GLENN A BAKER plus many more!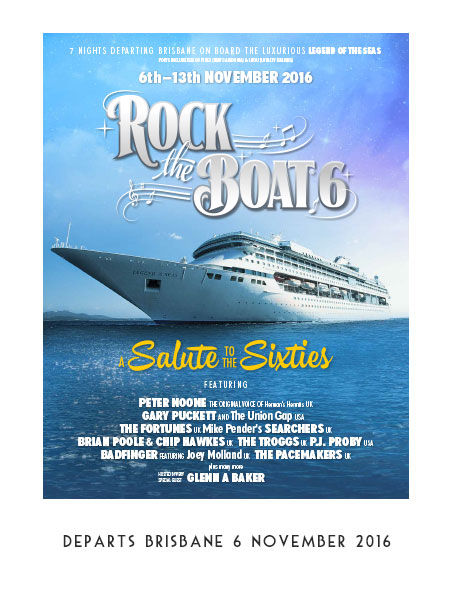 Rock the Boat UK (Sep. 30 - Oct. 3, 2016)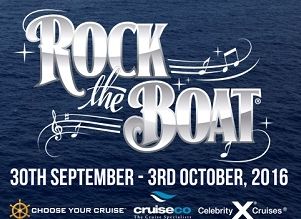 Departing from Southampton, England - visiting Bruges in Belgium & Cherbourg in France
Gerry and the Pacemakers, The Searchers, Gary Puckett & The Union Gap, Brian Poole & Chip Hawkes, The Troggs, The Merseybeats,
The Fortunes
, The Dakotas, Captain Howdy, The Fourmost, Antonio & Kate Villano, Tony Blackburn
★
★★