Billboard (December 21, 1968)

Billboard (March 29, 1969)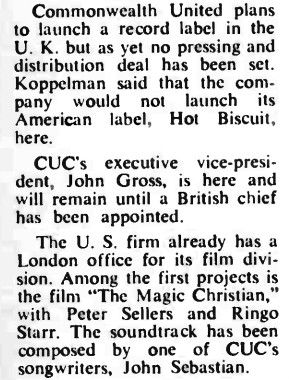 New Musical Express
#1185
(September 27, 1969)

★★★
Melody Maker (October 19, 1968)
Beatle Ringo Starr has signed for his second major film role. He is to appear with Peter Sellers in The Magic Christian, which goes into production in Britain early in the New Year. Ringo will play Sellers' son in the film which is scripted by Terry Southern. The new film, which has no musical content at all, will be made in Britain.
New Musical Express #1136 (October 19, 1968)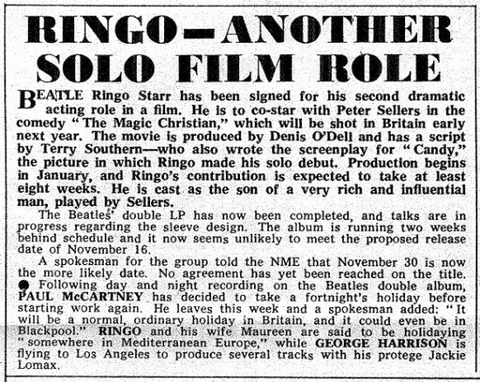 Beatle Ringo Starr has been signed for his second dramatic acting role in a film. He is to co-star with Peter Sellers in the comedy "The Magic Christian," which will be shot in Britain early next year. Production begins in January, and Ringo's contribution is expected to take at least eight weeks. He is cast as the son of a very rich and influential man, played by Sellers.
New Musical Express #1143 (December 7, 1968)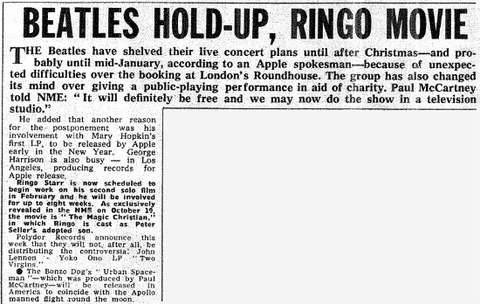 Ringo Starr is now scheduled to begin work on his second solo film in February and he will be involved for up to eight weeks. As exclusively revealed in the NME on October 19, the movie is "The Magic Christian," in which Ringo is cast as Peter Sellers' adopted son.
★★★
Terry Southern / The Magic Christian (The Parking Ticket)
Give Me Your Hump: The Unspeakable Terry Southern
2001/10/23 CD Koch Records:KOC-CD-9539 6.The Magic Christian (The Parking Ticket) - read by Terry Southern, Martin Mull, & Michael J. Pollard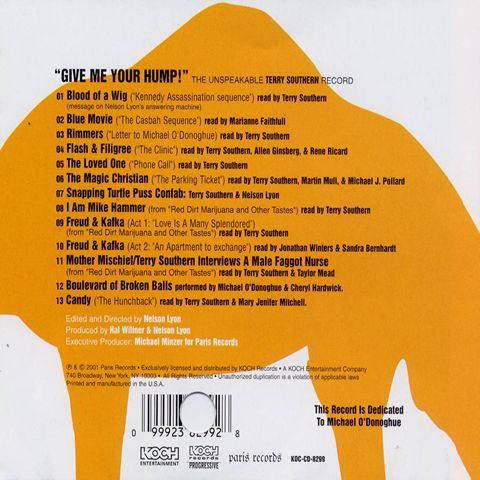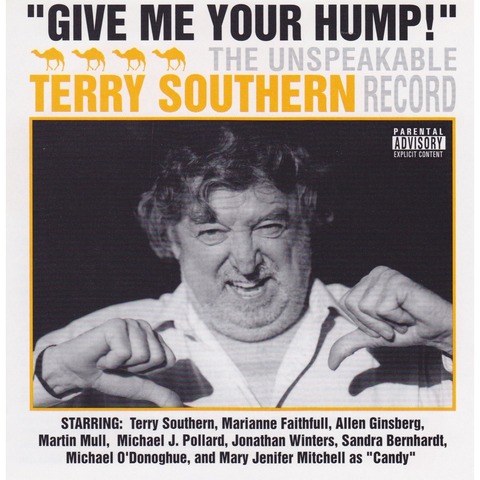 Terry Southern 1959 [André Deutsch]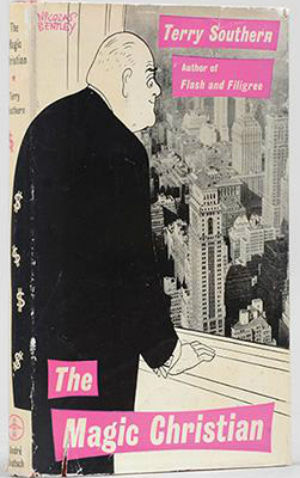 Terry Southern 1960 [Random House]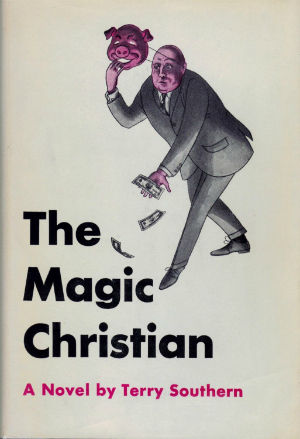 Terry Southern 1960 [Random House] back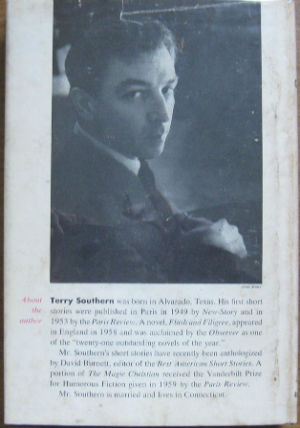 Terry Southern 1961 [Berkley Books]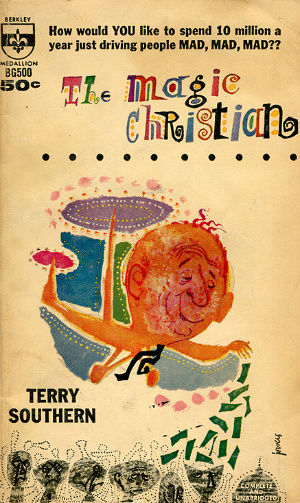 Terry Southern 1964 [Bantam]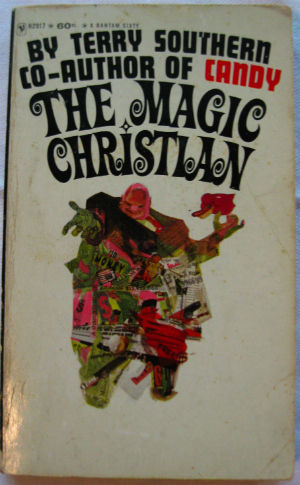 Terry Southern 1964 [Bantam] back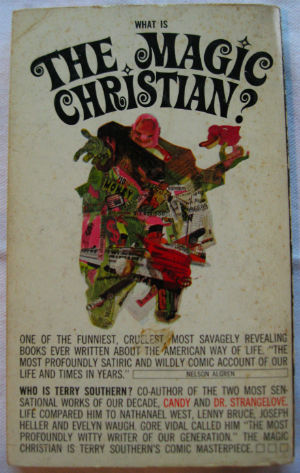 Terry Southern 1965 The Magic Christian + 1 [Penguin]
Terry Southern 1968 Guy il Grande [Feltrinelli] [訳:Francesco Greenburger]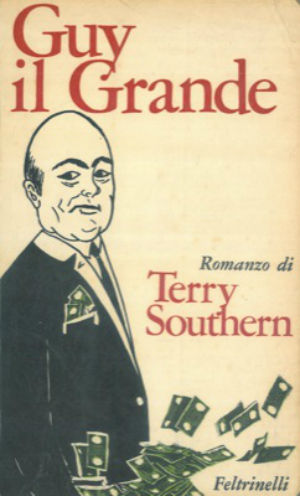 Terry Southern 1969 [André Deutsch]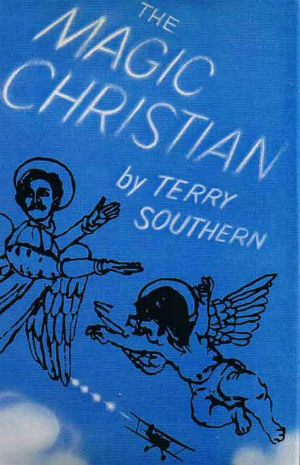 Terry Southern 1969 [Penguin]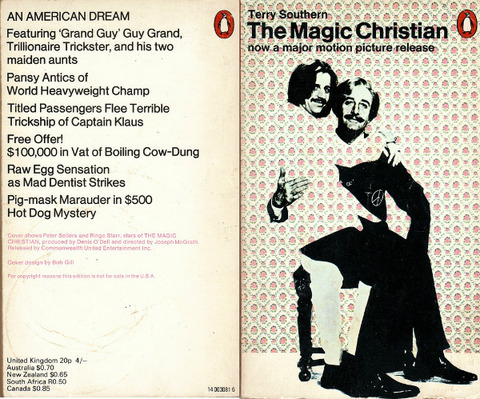 Terry Southern 1970 [Bantam]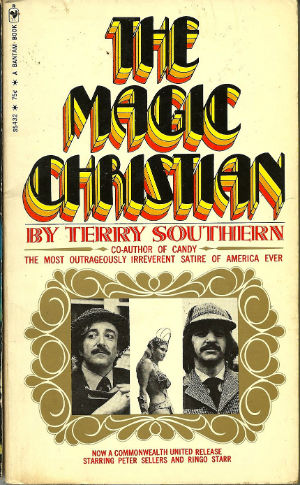 Terry Southern 1970 怪船マジック・クリスチャン号 [Hayakawa] [訳:稲葉明雄]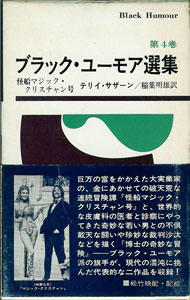 Terry Southern 1970 怪船マジック・クリスチャン号 [Hayakawa] 帯が違う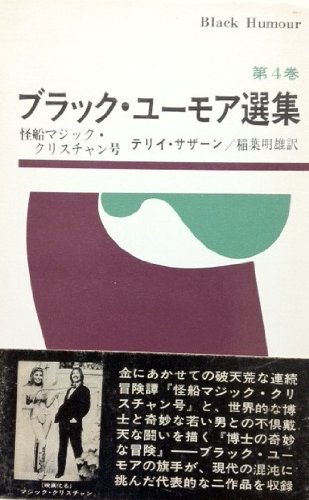 Terry Southern 1976 怪船マジック・クリスチャン号 [Hayakawa] [訳:稲葉明雄]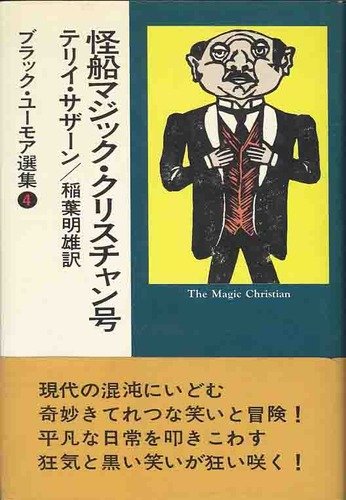 Terry Southern 1976 怪船マジック・クリスチャン号 [Hayakawa]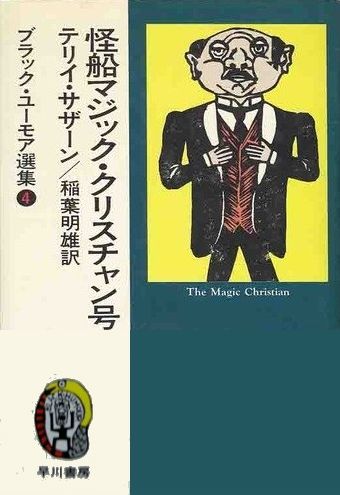 Terry Southern 1996 [Grove Press]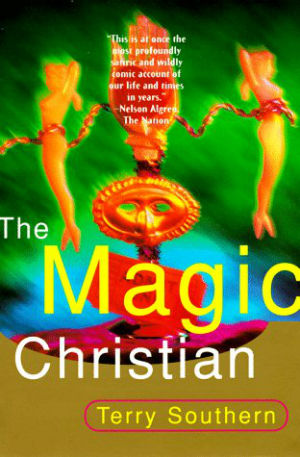 Terry Southern 1996 [Grove Press] back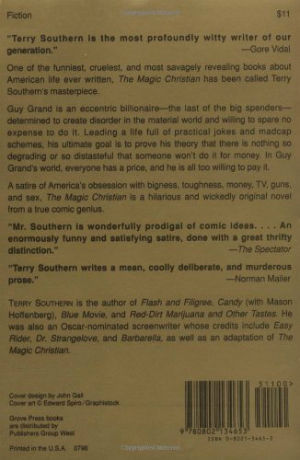 Terry Southern 1997 The Magic Christian + 1 [Bloomsbury]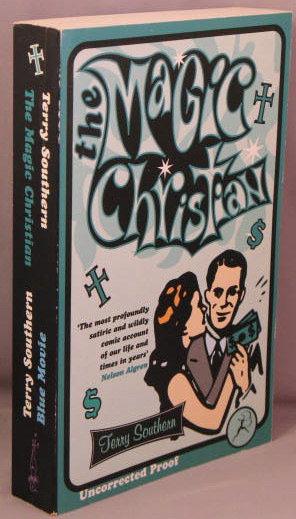 Terry Southern 2010 [Souvenir Press]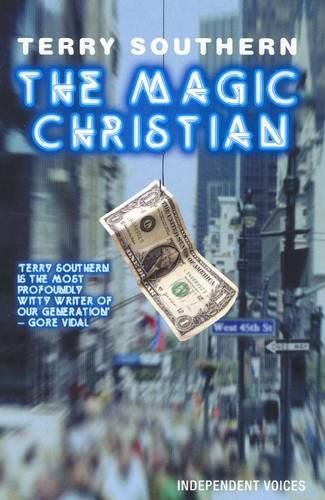 Terry Southern 2011 ebook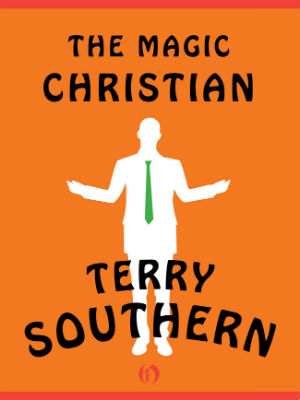 Terry Southern 2012 El cristiano mágico [Impedimenta] [訳:Enrique Gil Delgado]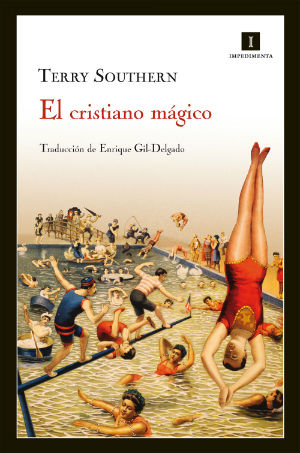 Terry Southern 2012 El cristiano mágico [Impedimenta] back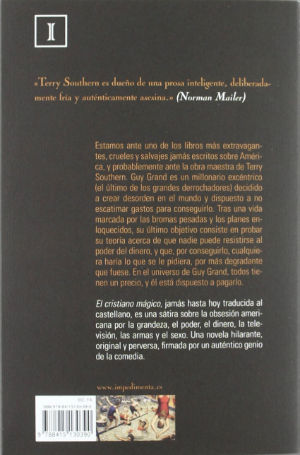 Terry Southern 2013 Il grande Guy [Elliot] [訳:Nepi Giorgia]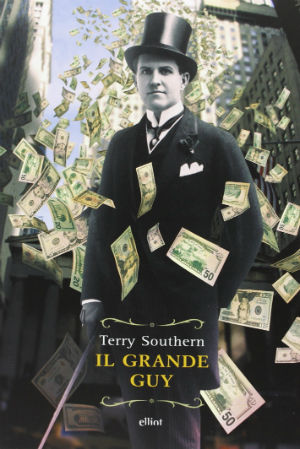 Terry Southern 2013 Il grande Guy [Elliot] back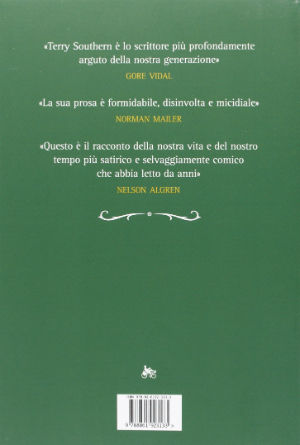 ★
The Magic Christian video
★
The Magic Christian LD/DVD/Blu-ray