BADFINGER LP "
Finest Moments
" NM APPLE giga rare! Aussie (Sapcor 28) 12"
November 30, 2019 at 11:06:08PM PST
Duration:10 days
Starting Price
AU $3,999.00
Time Ended: December 10, 2019 at 11:06:08PM PST
Bidders: 1 Bids: 1
Winning bid: AU $3,999.00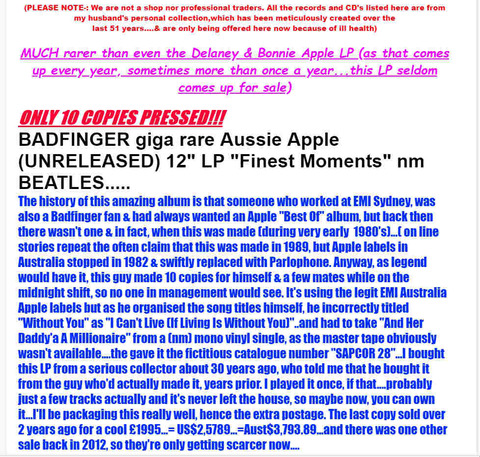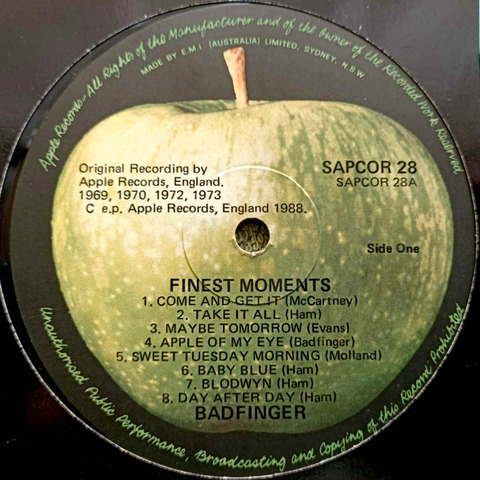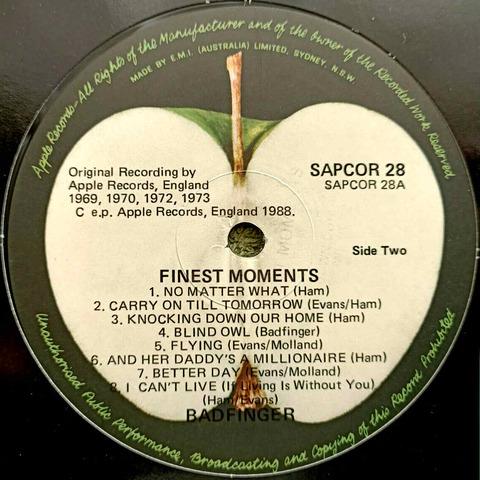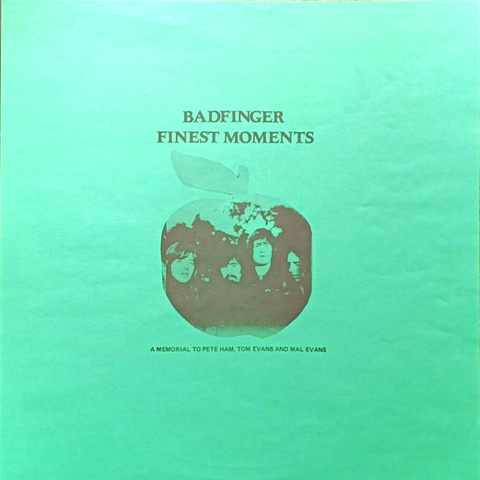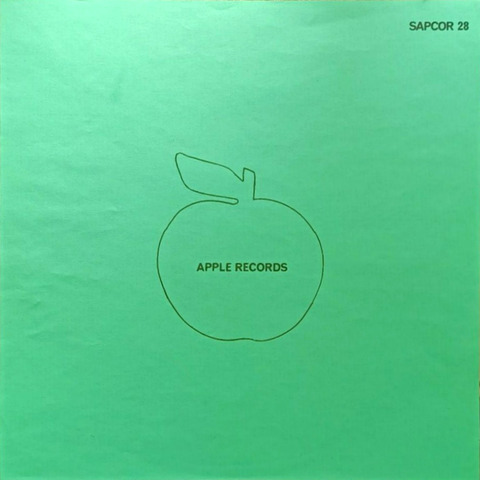 ------------------------------------------------------------------------------
eil.com 2016-17

Badfinger / Finest Moments
A Memorial to Pete Ham, Tom Evans and Mal Evans
http://eil.com/shop/moreinfo.asp?catalogid=575677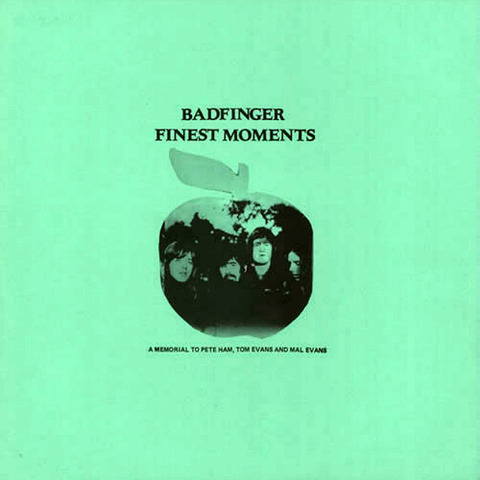 BADFINGER Finest Moments (One of the rarest official items available on Apple, this is the withdrawn 1989 Australian only 16-track 'Best Of' LP that ended up with just ten copies pressed for review purposes. According to The Apple Log book, the album was assembled by someone from EMI who wanted a 'Best of' Badfinger LP. Because of ongoing legal problems that Apple were having at the time, the project was scrapped even before any sleeves were printed, just a 12" insert printed on greenpaper, declaring the album to be 'A Memorial To Pete Ham, Tom Evans And Mal Evans'. All tracks are from master tapes except 'Without You' which was clearly taken from vinyl. The insert sheet is near 'as new' & the vinyl near mint - this copy originally came directly from a senior executive at EMI Australia SAPCOR 28).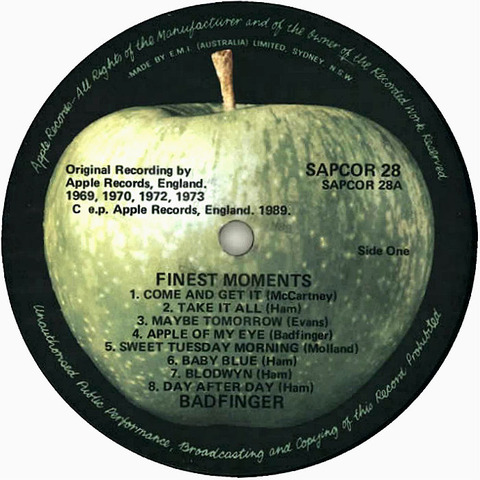 £ 1,995.00
US$ 2,553.60
JPY 259,749
★★★